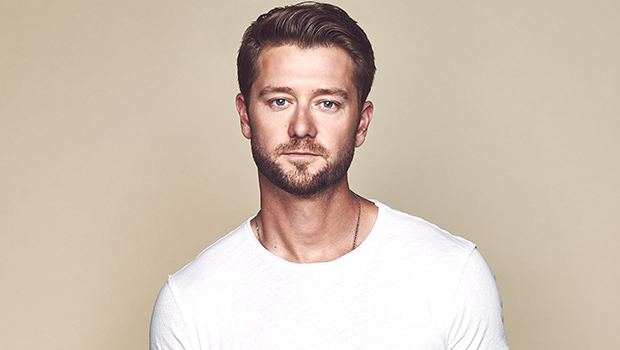 After embarking on his first headlining tour and celebrating the success of his album Barstool Whiskey Wonderland, Adam Doleac has released a new single that ushers in a continuation of his debut, but even more confident. "I'm continuing to figure out exactly how I want to sound and what I love to play at the live shows," he told HollywoodLife in an EXCLUSIVE interview. "It's a cool thing that happens when you put out your first debut, length album, and you go out and you do a tour with it…You're playing these songs every single night and you're able to really focus in on what songs you're loving every second of and what songs you're realizing isn't really 'me.'"
He added, "It's been a lot of realizing 'this is what I do best,' and I'm going to do more of that." Adam spoke to HL on the heals of releasing his new single, 'Wrong Side Of A Sunrise.' "I think I shared it on social media for the first time when I was on my honeymoon from Hawaii, because I was looking at these beautiful sunrises every morning and though I should probably put this song to this! I didn't expect for a song to take off that fast because we had just put out full record in September," he explained. "It definitely took us a minute to get this out because we weren't really ready for it at all!"
Adam recalled that "Wrong Side Of A Sunrise" differs from his usual songs that are more "love"-leaning. "This is more of a 'she tried to warn you and you did it anyway' song, which I love. I'm trying to work my way into more of that kind of topic," he admitted. The perfect summer jam was a quick fave amongst fans and social media, so much so that the country crooner later released the demo version, as well. "I think I lost sleep over which to release — the full band version or the piano demo that had originally taken off," he joked.
Adam made the decision to release both, and each one hits at the heart strings in a different way. "It's almost like two different songs!" he laughed. "One is almost like summer, cookout, beach, great vibes, while the other one's like headphones in the dark, midnight, missing somebody. And it's the same words and everything, but they feel so different, which is why I wanted 'em to both come out."
Adam is set to perform at the upcoming CMA Fest in Nashville, Tennessee on Thursday June 8th at the Chevy Vibes Stage, and stay tuned for more music to come!
Click to Subscribe to Get Our Free HollywoodLife Daily Newsletter to get the hottest celeb news.