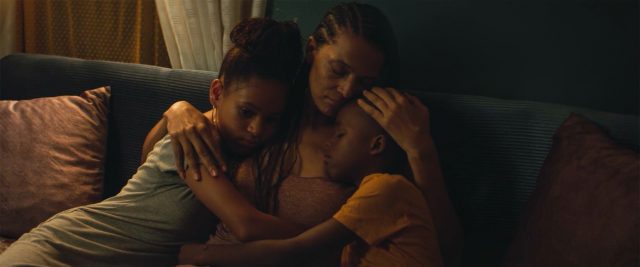 Ava DuVernay's ARRAY Releasing has acquired "Bantú Mama," the Dominican Republic's Oscar submission for Best International Feature Film. TV actress Clarisse Albrecht makes her feature debut as the leading role and also co-wrote the script with director Ivan Herrera. A press release announced that ARRAY will debut the feature in select theaters and on Netflix starting November 17. 
"Bantú Mama" follows Emma (Albrecht), an Afropean woman who escapes arrest and finds refuge in a dangerous pocket of Santo Domingo, the capital of the Dominican Republic, where she is taken in by three children. "By becoming their protégée and maternal figure, she experiences an unimaginable change in her destiny," the synopsis teases.
In addition to starring and co-writing, Albrecht is among "Bantú Mama's" producers.
"This deeply moving and vividly drawn drama, beautifully directed by Ivan Herrera and co-written with producer Clarisse Albrecht, is a bold vision that we're thrilled to share with audiences," ARRAY president Tilane Jones shared in a statement. 
"Bantú Mama" made its world premiere at the 2021 SXSW Film Fest and won awards at Durban International Film Festival and Quibdó África Film Festival, among others.
Albrecht's acting credits include BBC period drama "The Long Song," a miniseries adaptation of Andrea Levy's novel of the same name, set on a 19th-century plantation in Jamaica during the final days of slavery.
Founded by DuVernay, whose own films include "Selma" and "13th,"ARRAY Releasing is a narrative change collective "dedicated to distributing and exhibiting independent films made by Black artists, people of color, and women of all kinds," per its website. ARRAY Relasing's 2022 releases have included "What We Leave Behind," Iliana Sosa's documentary tribute to her grandfather, and "Donkeyhead," Agam Darshi's family drama about a daughter who's looking after her Sikh father after he suffers a debilitating stroke.