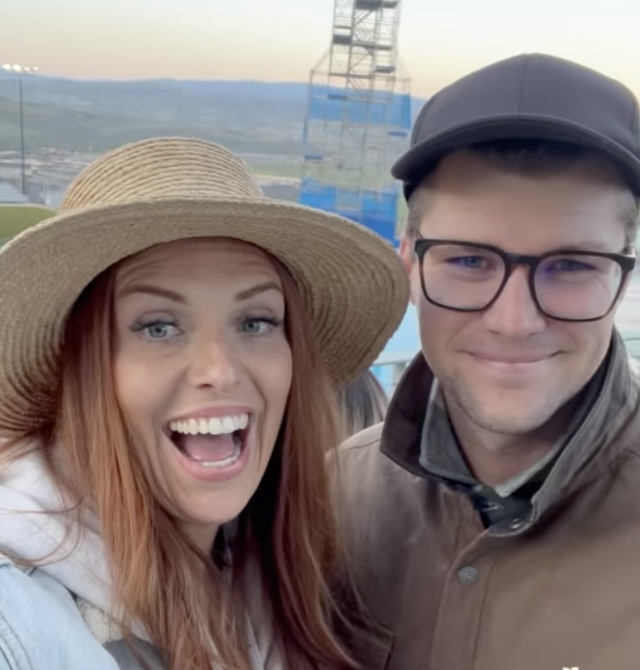 Audrey Roloff has been an open book for years when it comes to her personal life.
As a result, however, many fans of the former reality star are now wondering:
Are Audrey and husband Jeremy having trouble with their books?
In other, less confusing words: Is this couple in major financial trouble?
The question is being asked because Audrey took to Instagram on Wednesday to show off her old clothing items that are up for sale via the platform Poshmark.
Items available for purchase on her account include used Nike running shoes and a recycled pair of Fabletics leggings, both priced at $20.
The mother of three also listed other apparel to trade for cash — such as skirts, jackets, dresses, boots and various types of athletic wear.
On its own, this posting might not cause any red flags to be raised.
In late November, though, Audrey penned a lengthy social media message in which she admitted that many of her business ventures have been somewhat of a flop.
"Together we've designed and published 5 books to help encourage and equip families to be more intentional with how they are living/cherishing their life," Audrey wrote at the time on Instagram.
"From working online, to working with our hands renovating our mountain Airbnb cabin, and moving dirt on the farm to prepare for what's to come here… we've always worked together."
Audrey then confessed:
"Some of our business have made zero money, some have been extremely profitable, and others have actually cost us. Along the way we've quit/stopped a lot of things in order to start or give more attention to others," Roloff continued.
"And it's become more challenging as our family has grown…
"But I think we will always chose this way of working and all the unknowns and uncertainty that it brings."
Audrey and Jeremy are parents to Ember Jean, 5; Bode James, 2; and Radley Knight, eight months.
They quit Little People, Big World in 2018 and have since worked as authors and podcast hosts.
They've also tried to sell original pieces of apparel and marriage journals.
Back in July, these Roloffs purchased a farm house that needs a lot of work, prompting many observers to think the cost of this home and the subsequent repairs may be taking a monetary toll on Audrey and Jeremy.
According to the Washington County Assessor's Office, exactly $694,570 worth of improvements has been made to the property as of December.
The family has already dealt with broken appliances, a rat infestation, and a loss of power and electricity.
Without a steady paycheck from TLC, without any new books to sell and with Audrey explaining that many business ideas have resulted in "zero money," it's fair to ask:
Just how desperate for money are these parents?!?