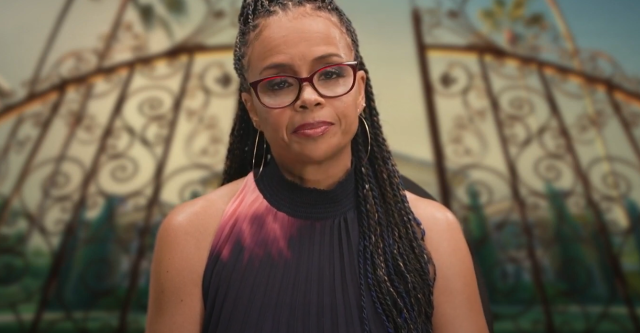 "Black Candle Women" is heading to the small screen. A series adaptation of Diane Marie Brown's debut novel is being developed by Universal Television with "Bel-Air" showrunner Carla Banks Waddles writing the script, per Deadline.
Released last month, "Black Candle Women" follows "generations of Montrose women—Augusta, Victoria, Willow—who have lived together in their quaint two-story bungalow in California for years. They keep to themselves, never venture far from home, and their collection of tinctures and spells is an unspoken bond between them. But when seventeen-year-old Nickie Montrose brings home a boy for the first time, their quiet lives are thrown into disarray. For the other women have been withholding a secret from Nickie that will end her relationship before it's even begun: the decades-old family curse that any person they fall in love with dies," the source details.
Waddles, "Good Girls" creator Jenna Bans, and "Today" host Jenna Bush Hager are among the project's exec producers.
"I am thrilled that my book will not only be adapted but also be in such incredibly talented hands. I'm so excited to see these characters that have lived in my head for so long brought to life on screen," said Brown.
It was recently announced that another woman-penned book will be adapted for the screen, Cin Fabré's "Wolf Hustle." Chinonye Chukwu will direct a pic based on the memoir about making a mark on Wall Street as a young Black woman.