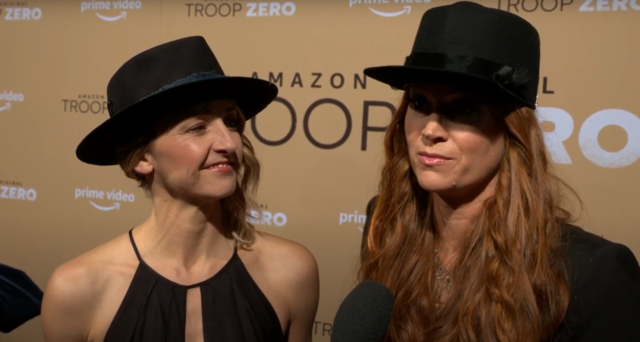 Bert & Bertie are partnering up with Cate Blanchett. The directing duo are set to direct "Queen Bitch & The High Horse," which is being produced by Blanchett's Dirty Films and New Republic.
According to Deadline, the film is "inspired by the largest municipal fraud in American history." "Queen Bitch & The High Horse" is the "cautionary tale of town sweetheart turned corrupt public servant Penny Banks, an ambitious, larger-than-life woman whose passion for civic duty was eclipsed only by her love of horses and ultimately her own hubris. As Penny rises the ranks of city hall, she turns the town into her personal piggy bank, embezzling millions to fund a show horse empire that would take her from the podunk rodeo circuit all the way to the winner's circle in Kentucky."
"We are beyond excited to bring this gorgeously penned, compelling, funny, and fiendish film to screen with such a brilliant team. Queen Bitches, you're going to love it," said Bert & Bertie.
Bert & Bertie's last film, 2019's "Troop Zero," premiered at Sundance Film Festival. Viola Davis and Allison Janney star in the comedy about a makeshift troop of Birdie Scouts. Their TV directing credits include "The Great" and "Kidding," and they are currently in production on Disney+'s "Hawkeye."
When we asked Bert & Bertie what inspired them to become filmmakers they said, "We didn't see stories about us; we didn't identify with the majority of the stories being told. Growing up we had the boys adventure films like 'Stand by Me' and 'The Goonies,' but we didn't have girls' adventure films."
Asked what advice they would give other women directors, they emphasized, "Keep making stories that mean something to you."