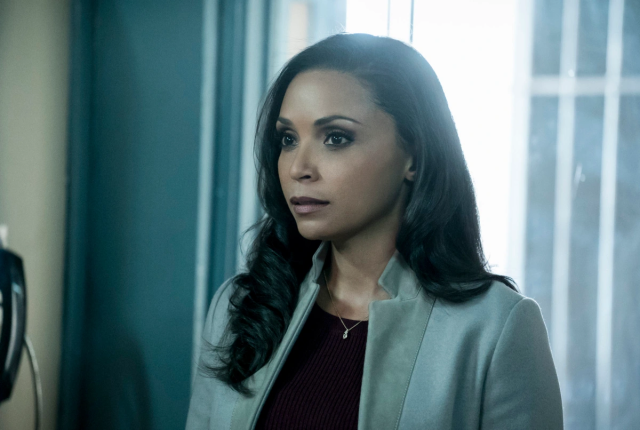 Danielle Nicolet is writing and exec producing a feature adaptation of "Black Karen," "The Flash" star's 2022 short directed by "Harlem's" Meagan Good. Deadline broke the news.
"Pic tells the story of Karen Johnson, a Black woman on the verge. Her work, home, and personal life are falling to pieces while she's plagued by anxiety. After being convinced by her therapist the world is woke and the only one who hasn't changed is her, Karen decides to improve her life by acting like a white woman would. It all goes great… until it doesn't," the source teases. "When the private bank Karen works in is robbed, she realizes that the situation needs a hero. However, her strength doesn't come from acting like a white woman… it comes from embracing the beauty, and badassery, that is her blackness."
Hartbeat, Kevin Hart's multi-platform media company, is behind the feature.
The short was "created through Hartbeat's comedic screenwriting fellowship Women Write Now, launched in 2021, which aims to champion the next generation of Black women in comedy," Deadline explains.
"We're thrilled to continue our relationship with Danielle, developing Black Karen from an idea to a short created through the first Women Write Now fellowship in partnership with Sundance Institute, and now to a feature," said Women Write Now co-founder and Hartbeat CEO Thai Randolph. "With WWN, our goal was never to stop at mentorship. We are dedicated to creating career-changing opportunities for Black women writers that extend beyond the fellowship itself."
No word on who will direct the feature version of "Black Karen."