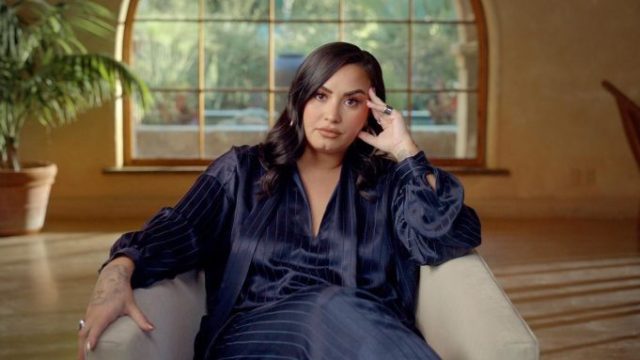 Demi Lovato has been the subject of three documentaries in the past decade or so, but the singer is stepping behind the camera for her latest project. A press release announced that production has kicked off on the former Disney star's directorial debut, a documentary examining the highs and lows of child stardom. Currently titled "Child Star," the Hulu project is co-directed by Nicola Marsh ("Stay On Board: The Leo Baker Story") and will feature some of the world's most famous former child stars, including Lovato.
"Child Star" is set to "explore how children are propelled to superstardom at a young age and how their rise to fame, fortune, and power affects their futures. Slated to stream exclusively on Hulu in 2024, the doc will "[pull] back the curtain on both their personal struggles and triumphs while growing up in the limelight, and whether that experience drove them deeper into the world of entertainment, or escape it entirely."
"There is no better film or topic for my directorial debut than this story, which is close to home," said Lovato. "Our project sheds light on important messages about growing up in the public eye, learning to protect our boundaries, and becoming active advocates of our own destinies. I'm humbled to be able to learn from the individuals who have lived the unique experience of child stardom and share their stories in our film."
Lovato's hits include "Sorry Not Sorry," "Heart Attack," and "Cool for the Summer." Earlier this month she released "Still Alive," the lead single of the "Scream VI" soundtrack.