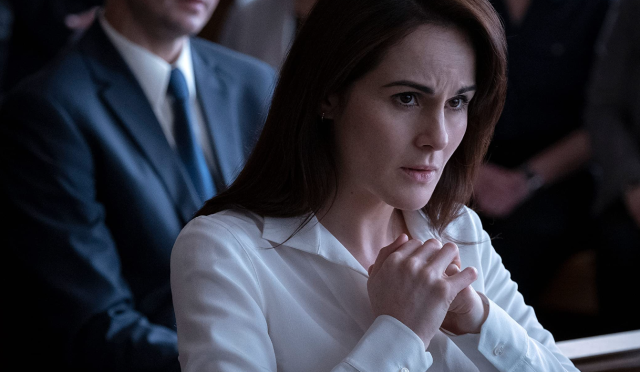 Michelle Dockery is saying goodbye to period costumes and hello to a survival story. The "Downton Abbey" alumna has been tapped to lead Destry Allyn Spielberg's directorial debut, "Please Don't Feed the Children." The psychological thriller takes place in the aftermath of a viral outbreak that "[ravages] the country's adult population" and sees "a group of orphans [heading] south in search of a new life, only to find themselves at the mercy of a deranged woman harboring a dangerous secret," Deadline teases.
Spielberg was originally expected to make her feature debut with "Four Assassins (and a Funeral)." The action pic about the adoptive daughter of a legendary assassin is still in the works, but will go into production after "Please Don't Feed the Children."
"I am so grateful to have the opportunity to bring this story to the screen with such a collaborative and inspirational team," said Spielberg. "This picture is so much more than just a horror film. It's a dream come true to work with a talent such as Michelle Dockery. I am excited to elevate the genre with our incredible cast and crew."
Spielberg previously co-wrote and helmed the short film "Let Me Go the Right Way." Also an actress, she appeared in "Licorice Pizza" and "I Know This Much Is True."
A four-time Emmy nominee, Dockery has been recognized for her work in "Downton Abbey" and "Godless." "Downton Abbey: A New Era" and "Anatomy of a Scandal" are among her recent credits.