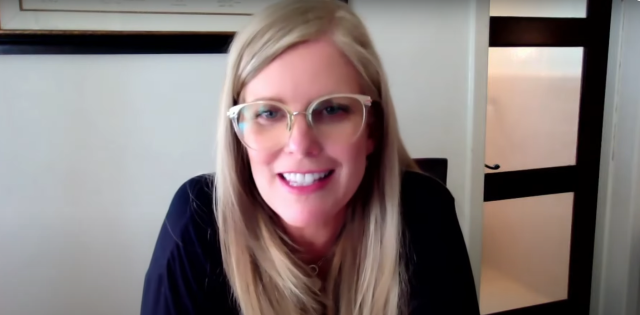 Elizabeth Allen Rosenbaum is bringing another woman-penned novel to the screen. The director will follow up 2022 Sofia Carson-starrer "Purple Hearts," based on the book by Tess Wakefield, with "Mary Jane," an adaptation of Jessica Anya Blau's bestselling coming-of-age novel, for Sony and 3000 Pictures. Blau is penning the script. Deadline broke the news about the project.
Published in 2021, "Mary Jane" centers on "an innocent teenager from a very conservative 1970s Baltimore family" who gets a summer job babysitting, "only to find out that her employer is a progressive psychologist who's secretly treating a rock star and his superstar wife for rehab at his home. As Mary Jane is welcomed into this eccentric household, and as she observes the two mega-stars' tumultuous, but intensely passionate relationship, she becomes caught between the traditional lifestyle she's always known, and the dazzling new world she's only just realized is possible," the source teases.
"Purple Hearts" had the second biggest opening on Netflix in 2022, "spending [six] weeks in the top 10s" and it became the seventh most-watched movie for the streamer of all time, per Deadline.
Rosenbaum won an Emmy for Outstanding Fiction Special and received a nod for Directing for a Single Camera Program for "Sneakerella," also released last year. She's directed episodes of "Dead to Me," "Empire," and "Gossip Girl," among other series.
In an interview with us, Rosenbaum shared that she used to be a theater director. "I found it was really hard to make a living and, ironically, I couldn't afford to go to the theater." She recalled, "So, there I was working graveyard shifts at a hotel in midtown and struggling to see theater, which is what I was trying to make. It seemed ironic, and I realized that movies are so much more democratic and accessible to everybody. So, I changed paths and moved to Los Angeles and got a job as an assistant and pursued films. Now I don't think I could go back to the theater because I love the process of filmmaking so much and the wide reach it allows. It really is a privilege to have millions of people watch the end product that we create, and it's not something to take for granted."