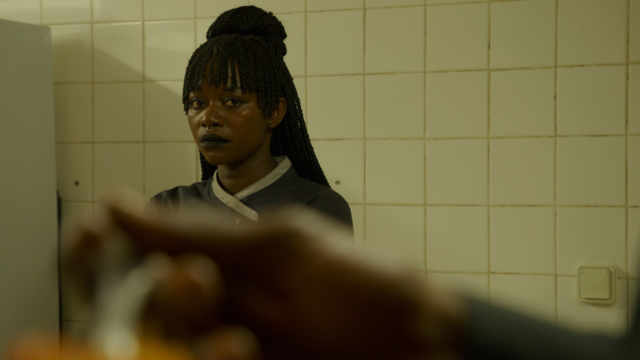 The American Black Film Festival (ABFF) has named Ellie Foumbi's "Our Father, the Devil" as Best Narrative Feature. The 26th edition of the fest ran from June 15-19 in Miami, and virtually through June 30.
Penned by Foumbi, "Our Father, the Devil" tells the story of an African refugee living in France. Her life gets turned upside down when she's introduced to the new parish priest, whom she recognizes as the warlord who killed her family.
The drama made its world premiere at last year's Venice Film Festival.
In addition to landing honors for Best Narrative Feature, "Our Father, the Devil" also took home the John Singleton Award – Best First Feature from ABFF.
Head over to Deadline to check out the rest of ABFF's winners, including Zara Katz and Lisa Riordan Sevilles' "A Woman on the Outside," which scored Best Documentary Feature. It follows a social worker with a van service who drives families to visit loved ones in prison.