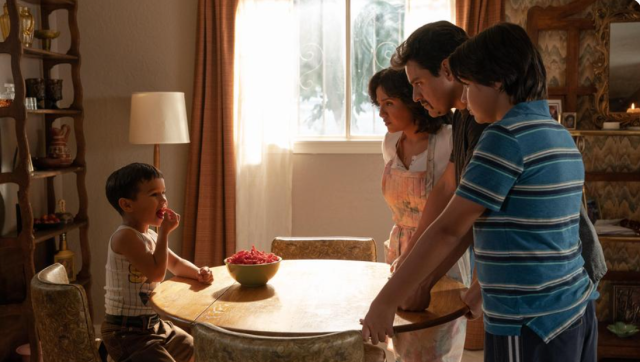 Eva Longoria's narrative feature debut set SXSW ablaze. The fest has announced its Audience Award winners, and "Flamin' Hot" took home the honor in the Headliners slate. The film tells the story of Richard Montañez, a Frito Lay janitor who "channeled his Mexican American heritage and upbringing to turn Flamin' Hot Cheetos into a snack that disrupted the food industry and became a global phenomenon," per the film's SXSW synopsis. (The accuracy of Montañez's story has been disputed.)
Launching June 9, "Flamin' Hot" will be the first feature film to premiere simultaneously on Disney+ and Hulu. The film marks Longoria's follow-up to 2022 Sundance doc "La Guerra Civil," a look inside the rivalry between boxers Oscar De La Hoya and Julio César Chávez.
"Gordita Chronicles," "Black-ish," and "Jane the Virgin" are among Longoria's small screen directing credits. The multi-hyphenate rose to fame starring on "Desperate Housewives."
Head over to SXSW's website for all of the Audience Award winners, which include "The Herricanes," Olivia Kuan's tribute to a Houston team in the first women's full tackle football league.