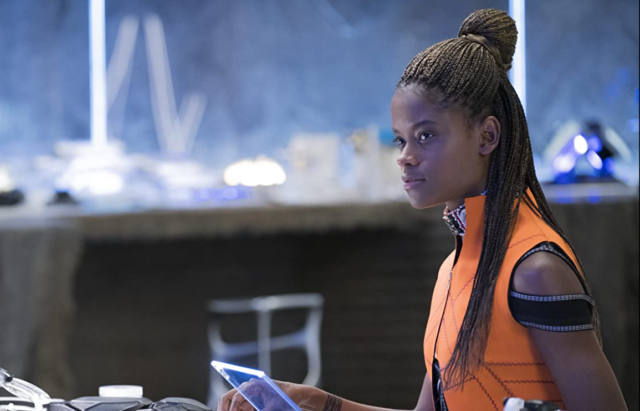 Focus Features has secured worldwide rights to Agnieszka Smoczynska's English-language debut, a press release announced. Written by Andrea Seigel, "Silent Twins" stars Letitia Wright ("Black Panther") and Tamara Lawrance ("The Last Song").
"Silent Twins" is based on a book by Marjorie Wallace and tells the "haunting story of June and Jennifer Gibbons, twins from the only Black family in a small town in Wales in the 1970s and 80s. Feeling isolated from that unwelcoming community, the pair turn inward and reject communication with everyone but each other, retreating into their own fantasy world of artistic inspiration and adolescent desires. After a spree of vandalism inspired by an American boy they both idolize, the girls, now teenagers, are summarily sentenced to Broadmoor, an infamous psychiatric hospital, where they face the choice to separate and survive or die together," the film's synopsis details.
The pic recently wrapped in Poland.
Focus Features President of Production and Acquisitions Kiska Higgs commented, "Aga is a visually stunning and fantastically sensitive filmmaker who treats the twins, so harshly judged, as ordinary girls with extraordinary imaginations. She's created a luminous, magical world for her stars, in which they explore the themes of love, longing, identity, and what it truly means to have an 'other half.'"
Smoczynska directed 2018's "Fugue" and 2015's "The Lure." The former screened at Cannes and the latter won Sundance's Special Jury Prize for Unique Vision and Design.
"The fact that the profession of a director has been perceived for so many decades as a man's job is a total misconception," Smoczynska told us. "Why has it even been positioned in that way? It never made sense to me. Women, just like men, are excellent artists, and directing has been practiced by women since the inception of cinema. Lack of this understanding comes from the same place as lack of the understanding that women are excellent leaders and visionaries. Power suits us just as well as [it does] men," she emphasized. "We have been denied that power for the same reasons that we have been denied power in other areas of our lives — from being paid equally to even having the same opportunities. Some more traditional men have a hard time being led by the women, and this movement – as well as others – is changing that. We are changing."
Asked what advice she'd give other women directors, Smoczynska said, "Don't ever give up on building your personal life. Just look for ways to find balance between life and work, help each other all the time, and do your own thing. Do what you want to do."