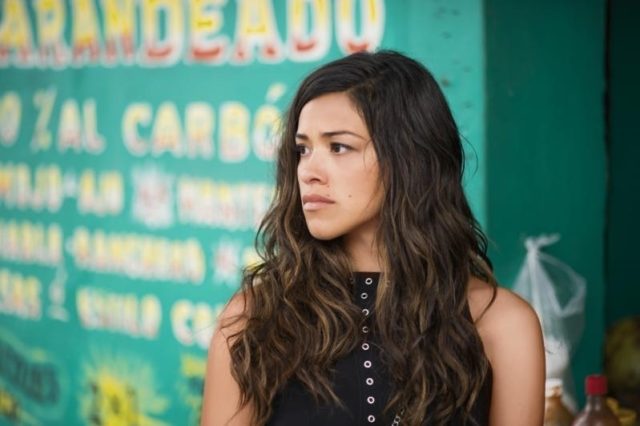 Gina Rodriguez is celebrating the success of her new ABC comedy "Not Dead Yet" by developing a series adaptation of a popular podcast for Netflix. Deadline reports that the streamer has optioned the "Princess of South Beach" with Rodriguez set to executive produce via her I Can & I Will Productions banner. She's not currently slated to star in the series.
"Princess of South Beach," which has been renewed for a second season, is "iHeart's My Cultura Network's top performing title and was nominated for Best Fiction Podcast at the Ambies last year," the source notes. The podcast "follows Maria del Carmen and Gloria, twin sisters who were separated at birth and raised in dramatically different ways — one in a convent and the other in the lap of luxury. When a freak accident kills Gloria, Maria del Carmen assumes her identity and uncovers that Gloria's rich family isn't as picture-perfect as they seem. The bilingual series pays homage to beloved telenovela tropes and adds modern twists."
Created by Casey Johnson and David Windsor, supernatural comedy "Not Dead Yet" centers on a woman who starts getting life advice from the undead when she lands a job writing obituaries.
Rodriguez's other credits include "Jane the Virgin," "Someone Great," and "Annihilation."