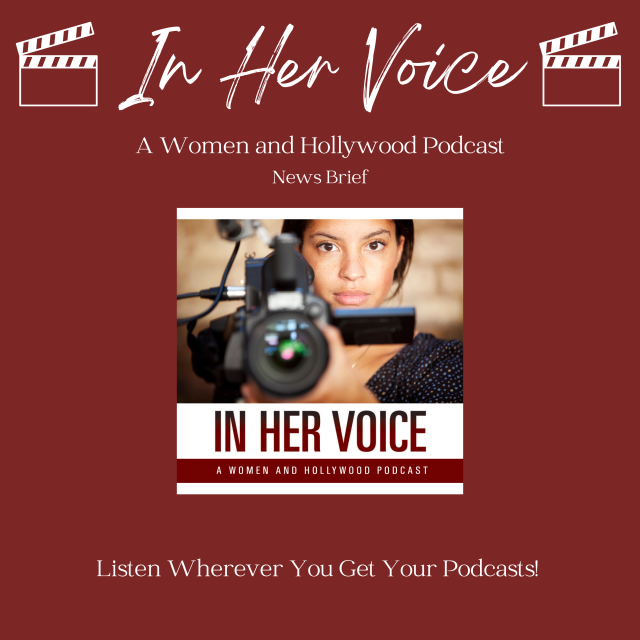 Note: We are going to be sharing the transcripts from the podcasts when we can.
Transcript from Podcast on May 31. If you would rather listen, click here.
Holiday weekends inevitably lead to quieter starts of the week and this one is no different.  Add on to that, that we are now about 1 month into the writers strike which is a reminder to please make sure to check out my interview with Erica Saleh, showrunner and member of the WGA negotiating team.
It's a bit sparse, but I couldn't not talk for one last time about the Cannes Film Festival and the awards which were handed out at the festival's conclusion this weekend.
It is no secret that Cannes has been notoriously crappy on women directors in the competition, and if you are not in the competition you can't win, so it's been quite sparse on the women vying for the top honor the Palme d'Or. For a very long time there was just one female winner and that was Jane Campion for the singular The Piano in 1993. And Campion did not win it on her own. She shared the award with Chen Kaige for Farewell my Concubine. It wasn't until 2021, yes I said that correctly, 2021, that a woman, French director Julia Ducournau won for her film Titane. And now just 2 years later another French woman has won the Palme d'Or, Justine Triet for Anatomy of a Fall. The film stars German actress Sandra Hüller as a novelist who is put on trial for murder after her husband dies in suspicious circumstances.
That means a woman director has won twice in the last three years. It should not be lost on anyone that women do make great films and it makes me think about all the lost women's voices that we were denied when women were not in the competition at Cannes and in many other places.
In giving out the top honor, Jane Fonda said "The first time that I came was 1963, the festival was smaller then. There were no women directors competing at that time and it never even occurred to us that there was something wrong with that. We have come a long way, but we have a long way to go."
While this year had the most women in the main competition, seven, we hope that this becomes normalized so much so that no one would have to talk about how remarkable it is. 
When Triet accepted her award she called out the French government for their hard lines against the recent protests against raising the retirement age, and also for its austerity philosophy related to culture.
She dedicated the award  "to all the young women directors and all the young male directors: All those who cannot manage to shoot films today. We must give them space, the space I occupied 15 years ago in a less-hostile world, where it was still possible to make mistakes and to start again."
A woman director also won the Un Certain Regard competition which is usually a stepping stone towards the main competition and in general has more interesting and daring films.  Its top honor went to Molly Manning Walker for How to Have Sex– her first feature length film. The film follows three teens on a summer holiday and then things get rough. 
Also
Somebody Somewhere completed its second season this weekend. I know there were bigger completions namely the series finales of Succession and the great Yellowjackets finished its second season. But Somebody Somewhere is a truly special show and you can watch it on Max.
That's all for today.
Stay tuned for some really great interviews coming up over the next month including with some filmmakers whose films will be premiering at the Tribeca Film Festival. 
Links
https://www.hollywoodreporter.com/movies/movie-news/cannes-2023-award-winners-1235500575/
https://www.theguardian.com/film/2023/may/27/justine-triets-anatomy-of-a-fall-wins-palme-dor-at-cannes-film-festival?CMP=Share_iOSApp_Other
Somebody Somewhere
https://www.newyorker.com/culture/on-television/the-understated-pleasures-of-hbos-somebody-somewhere