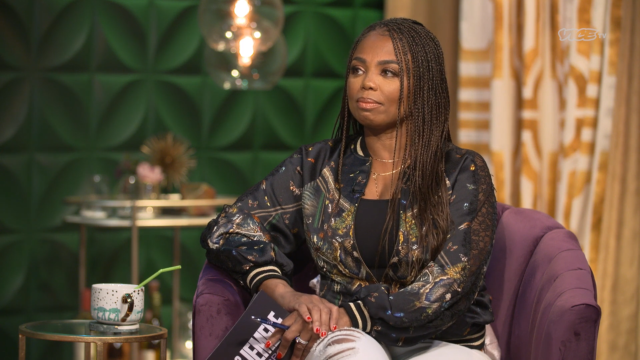 Award-winning journalist and producer Jemele Hill is set to launch a new podcast network, The Unbothered Network, which will focus on elevating the voices and stories of Black women. The Hollywood Reporter broke the news.
"[It's] more than just a content hub, it's a space where Black women can hopefully see their full selves," said Hill. "There's so much about the lives of Black women that haven't been fully explored, and so many of our stories have either been dismissed or overlooked. I'm also proud of this network because it not only centers Black women, but it's also run by Black women. We can't empower Black women if we're not positioning them in leadership roles."
The Unbothered Network will be a Spotify exclusive, with Spotify, Hill, and her production company, Lodge Freeway Media, developing new series for it. Journalist Christina M. Tapper, formerly of the Medium publication ZORA, will be serving as exec producer and head of content.
The new project's name is inspired by Hill's own podcast, "Jemele Hill is Unbothered," also a Spotify exclusive.
"We are thrilled to be expanding our partnership with the incomparable Jemele Hill, an acclaimed journalist, storyteller, podcaster and creative whose bold and authentic takes on social politics, sports and culture have shined a spotlight on topics that are often overlooked," said Courtney Holt, head of studios and video at Spotify.
Hill, who previously served as an anchor on ESPN's "SportsCenter," is a contributing writer for The Atlantic, and co-host and producer of Vice series "Cari & Jemele (won't) Stick to Sports." She has a scripted comedy series, "New Money," in development with Gabrielle Union. She won a News and Documentary Emmy Award in 2017.