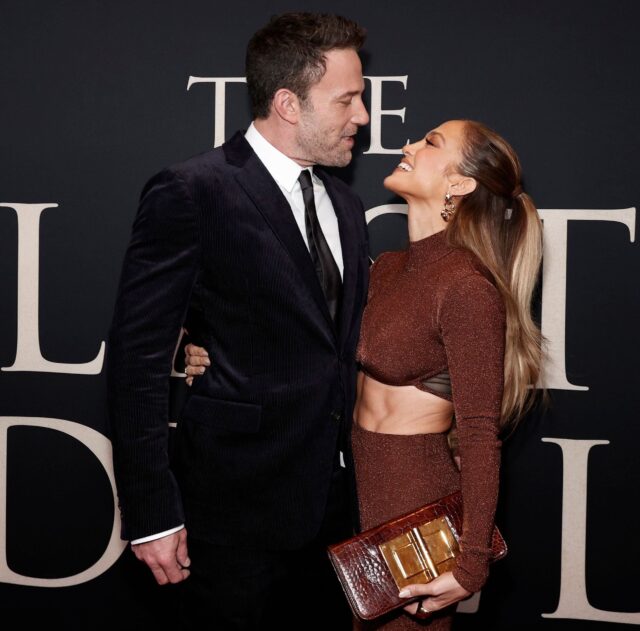 It look multiple decades.
Numerous failed relationships.
And one scandal in which Alex Rodriguez almost definitely pleasured himself over video to a Southern Charm cast member.
But here Jennifer Lopez and Ben Affleck now stand. At last. As husband and wife!!!!!!
According to various celebrity gossip outlets, Affleck and Lopez obtained a wedding license this week in Clark County, Nevada — and then exchanged vows in what People Magazine describes as a super small ceremony.
Lopez's mother and children were in attendance, according to this publication.
It's unclear who else bore witness to the romantic gathering.
It took place, however, at A Little White Wedding Chapel and E! News reports E! News, J.Lo has asked for her name to legally be changed to "Jennifer Affleck."
The superstars broke off their first engagement waaaaaaay back in 2004.
Shortly after Lopez split from Rodriguez in spring 2021, though, she and Affleck stunned the universe by getting back together.
Not just as a PR stunt, either.
"We're older now, we're smarter, we have more experience, we're at different places in our lives, we have kids now, and we have to be very conscious of those things," Lopez told People in February 2022 of how things had changed between them.
Back in April, Ben and Jen told the public they gotten engaged for a second time via Jennifer's "On The JLo" newsletter.
In footage sent to fans, a teary-eyed Lopez can be seen smiling as she proudly shows off the gorgeous, green engagement ring on her finger.
She then remarks, "You're perfect."
The singer/actress then detailed the proposal in her newsletter on April 12, sharing that Ben got down on one knee while she was taking a bubble bath.
"I was taken totally off guard and just looked in his eyes smiling and crying at the same time trying hard to get my head around the fact that after 20 years this was happening all over again," the celebrity wrote.
"I was quite literally speechless and he said, 'is that a yes?' I said YES of course that's a YES.
"Just a quiet Saturday night at home, two people promising to always be there for each other.
"Two very lucky people who got a second chance at true love."
Affleck and Lopez first met in 2002 while shooting the film Gigli.
Affleck proposed in November of that year after a whirlwind romance… but the couple canceled their planned September 2003 nuptials due to "excessive media attention."
They officially called it quits in January 2004.
Following their break-up, Affleck went on to marry actress Jennifer Garner in 2005.
The pair, who divorced in 2015, share three children together: daughters Violet, 16, and Seraphina, 13, and son Samuel, 10.
Lopez similarly went on to welcome twins, Emme and Max, 14, with ex-husband Marc Anthony, from whom she split in 2014.
Affleck told WSJ. Magazine in December about feeling fortune to have been given second chances, both in his work and personal life.
"I've had second chances in my career. I've had second chances as a human being.
"Life is difficult, and we are always failing and hopefully learning from those failures," he said back then.
"The one thing you really need to avail yourself of the opportunities provided from that growth is the second chance. I've definitely tried to take advantage of that.
"I haven't always been successful, but in cases in which I have, they've turned out to be the defining aspects of my life."
CONGRATS TO THE NEWLYWEDS!