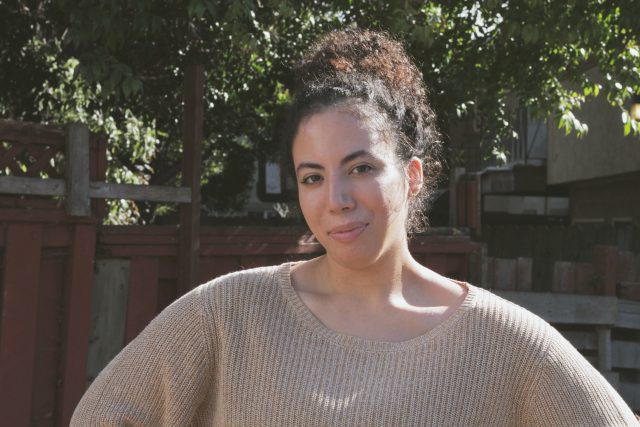 The Karen Schmeer Film Editing Fellowship (KSFEF) just launched its newly redesigned group fellowship, announcing the 30 documentary editors who will be participating in the 2022-2023 edition of the annual program. Convening on a monthly basis over the course of one year, fellows from historically underrepresented backgrounds will receive group mentorship from seasoned editors, discussing the craft and business of documentary film editing as well as various self-selected topics about life and work. A press release announced the news. 
"We feel we can best serve the documentary editing community by providing space for mentorship and by recognizing how essential inclusivity is in documentary practice," KSFEF president Maya Mumma commented in a statement. "Through our open call this year and through expanding the geographic boundaries of the program we have found an incredible cohort of fellows." She added, "We look forward to not only seeing them grow throughout their fellowship year but throughout their careers." 
Among this year's cohort are Simone Maurice, who is credited as a post producer on "Louis Armstrong's Black & Blues," a doc about the influential jazz musician, and Tiffany Dixon, who served as an assistant editor on the acclaimed Netflix docuseries "The Keepers." Other fellows include Ha Vo, a multidisciplinary artist and editor who has worked on "The Sit-In: Harry Belafonte Hosts The Tonight Show" as well as Karen Acevedo, whose work includes the Emmy Award-winning series "The New Environmentalists," which highlights ordinary people who are helping to transform the world. 
Founded in 2010 in the memory of its namesake, the late Karen Schmeer, the KSFEF helps nurture the careers of documentary editors, associate editors, and assistant editors from underrepresented backgrounds, identities, and experiences. "By investing in editors, we affirm and strengthen the critical role editors play in documentary storytelling," the organization emphasized.
Described as "one of the leading editors of her generation," Schmeer launched her career and decade-long collaboration with Errol Morris with the 1997 doc "Fast, Cheap, and Out of Control." She also worked with a variety of documentary and fiction filmmakers on a diverse catalog of topics, including Lucia Small's doc "My Father the Genius," about architect Glenn Howard Small, and Neil Abramson's war drama "American Son."
"Karen's absence is deeply felt, not only for her filmmaking gifts, but for her extraordinary spirit, which touched countless people. This fellowship is meant to honor both her artistic legacy and her giving spirit," KSFEF's site reads.
---
Karen Schmeer Film Editing Fellows 2022-2023
Kylee Acevedo
Jason Alarcón
Cheryl Beadling
Daniel Chávez-Ontiveros
Gustavo Curi
Katrina De Vera
Tiffany Dixon
Dahlia Fischbein
Victoria Guillem
Beth Kearsley
Christina Kelly
Drigan Lee
Tessa Malsam
Simone Maurice
Michaelle McGaraghan
M'Daya Meliani
Ashley Moradipour
Cierra Pacheco
Pegah Pasalar
Brian Redondo
Jarrid Reagle
Joy E. Reed
Elika Rezaee
Susannah Smith
Ally Southwood-Smith
Jon Stray
Ha Vo
Mimi Wilcox
Grace Zahrah
Luz Marina Zamora
Karen Schmeer Film Editing Fellowship Mentors
Anne Alvergue
Don Bernier
Purcell Carson
Flavia de Souza
Stacy A. Goldate
Rabab Haj Yahya
Jean Kawahara
Inbal Lessner
K.A. Miille
Miki Watanabe Milmore
Kristen Nutile
Christopher White