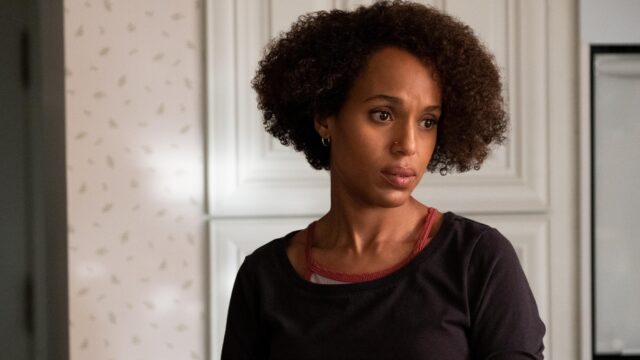 Kerry Washington has lined up her next project for the small screen. She'll follow up her Emmy-nominated turn in "Little Fires Everywhere" with Onyx Collective's "Unprisoned," a half-hour comedy about a therapist and single mom whose life takes an unexpected turn. It will streamed exclusively on Hulu in the U.S., Star+ in Latin America, and Disney+ in all other territories, per Deadline.
Inspired by the life of Tracy McMillan, a relationship expert whose writing credits include "Mad Men" and "United States of Tara," "Unprisoned" follows Paige (Washington), "a messy but perfectionist relationship therapist and single mom whose life is turned right-side-up when her dad gets out of prison and moves in with her and her teenage son."
Washington, McMillan, and Yvette Lee Bowser ("Living Single") are among the project's exec producers, and the latter will serve as showrunner.
"This isn't just my story," McMillan emphasized in a statement. "It's the story of millions of people dealing with the effects of mass incarceration on their families, hearts, minds, and bodies … and as writers, we wanted to come to these flawed but super-lovable characters from the place of empathy, humor, and soul that they deserve."
Washington said that she immediately knew that the project "had the potential to be provocative, groundbreaking, and life-affirming. I love this show," she added. "I love these characters and the stories that they inspire."
Besides "Little Fires Everywhere," Washington has also been celebrated by the Emmy Awards for her work on "Scandal," "Confirmation," and "Live in Front of a Studio Audience: Norman Lear's 'All in the Family' and 'The Jeffersons.'" She won the Outstanding Variety Special (Live) honor for exec producing the latter.