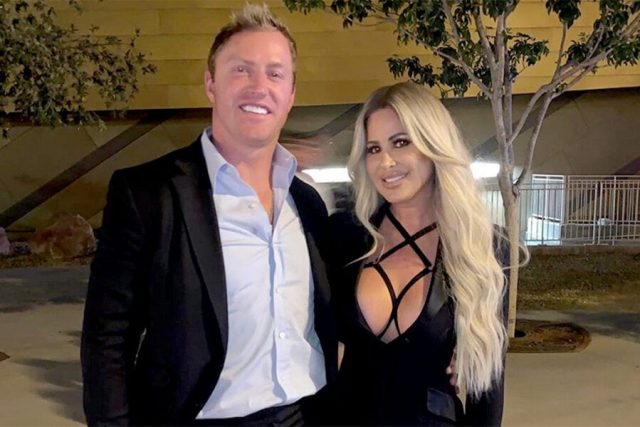 More than two months ago, Kim Zolciak filed to divorce Kroy Biermann after about 12 years of marriage.
The couple was dealing with a hefty amount of debt.
She accused him of having drug issues. He accused her of being a gambling addict.
Now, there's a twist that no one saw coming. After months of exchanging bitter barbs, they have somehow reconciled.
The divorce is off!
TMZ got a hold of court records that shed light upon this surprising turn of events.
On Friday, July 7, both Kim Zolciak and Kroy Biermann filed documents to dismiss their divorce petitions.
Just weeks ago, the two seemed to be bitter enemies, accusing each other of being irresponsible and downright dangerous.
Now, however, inside sources say that they are getting along surprisingly well.
They also really want to figure out how to make their marriage work again.
This isn't just for their sake, though anyone would miss a long-term partner.
Kim and Kroy have a whole gaggle of children, including several youngin's.
They want to make this work for them and for their entire family.
One issue that Kim and Kroy never had was love.
That's sort of evident — when you can't handle a split, it's usually because of hard-earned hate or just the painful downside of love.
In their case, it was clearly the latter.
Those closest to the newly reconciled couple say that the two have a solid foundation of mutual love and can rebuild their marriage.
Earlier this week, eyewitnesses spotted Kim, Kroy, and their children attending a church for some reason in Atlanta.
There was speculation that they may have been seeking some sort of religious counseling. But we do not actually know any details.
Still, during these past couple of months, Kim and Kroy have both said a lot of things that they cannot take back.
(We suspect that they may have made some harsh statements before the divorce filings, also)
Kroy claimed that Kim was gambling them out of house and home. And Kim alleged that Kroy was unsafe for their kids because, get this, he smokes marijuana.
It appears that Kroy and Kim's marriage fell under massive financial strain ahead of their divorce filing.
While debt of any kind could happen to anyone, a $1 million tax bill is hard for most to wrap our minds around.
But that doesn't have to be the end of their lives — or their marriage. Honestly? We find ourselves rooting for them to sort out their issues and rediscover their happiness.