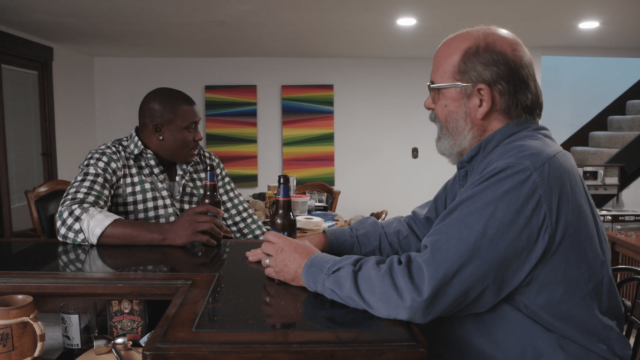 On 90 Day Fiance Season 9, Episode 9, it's really time for these couples to get more serious about wedding plans … either making them, or scrapping them.
First, Emily's parents are happy to support her for now, but hope that she and Kobe have a long-term plan.
Kobe has a plan … but it's not a realistic one.
Shaeeda bonds with Bilal's daughter while the man himself drags his heels instead of even discussing wedding plans.
Speaking of wedding plans, we see the aftermath of Jibri's fight with his buddy, all while Miona is trying on wedding dresses.
Kara and Guillermo have very different ideas about what their wedding should be like.
Patrick confesses to having hooked up with another girl while dating Thais, but doesn't see it as a big deal because it's in the past.
Finally, Yvette gets a lecture from Mohamed for hanging out with her friends, who he thinks are a bad influence on her.