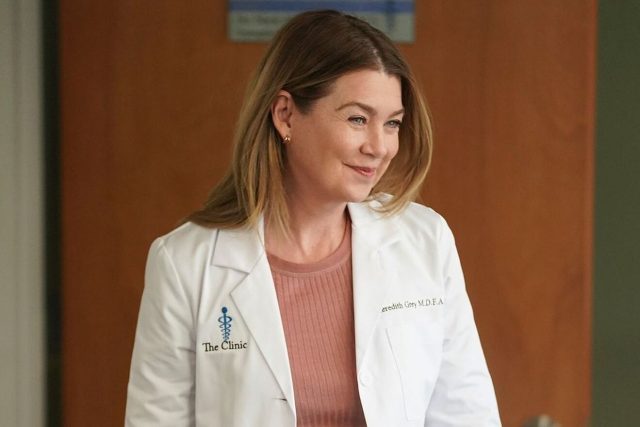 Ellen Pompeo is bidding farewell to "Grey's Anatomy" in less than a month and now she's sto a new project. Deadline reports that she'll lead the Untitled Orphan Project, a limited series in the works at Hulu. Two-time Oscar nominee Liz Garbus is on board to direct.
Created and written by Katie Robbins ("The Affair"), the ABC Signature drama is "inspired by the true story of a Midwestern couple who adopts who they believe is an eight-year-old girl with a rare form of dwarfism. But as they begin to raise her alongside their three biological children, they slowly start to believe she may not be who she says she is. The real-life story has drawn parallels to the 2009 horror movie 'Orphan,'" the source notes.
An eight-episode limited series is planned. Pompeo and Garbus are among the project's exec producers. Erin Levy ("Mad Men") will serve as showrunner.
Garbus nabbed an Emmy nod helming the Season 4 finale of "The Handmaid's Tale." She received Oscar noms for her docs "What Happened, Miss Simone?" and "The Farm: Angola, USA." Her recent credits include "Harry & Meghan" and "Yellowjackets."
Pompeo will say goodbye to Grey Sloan Memorial February 23. The ABC medical drama, now in its 19th season, will continue in her absence.  "Catch Me If You Can" and "Old School" are among Pompeo's film credits.