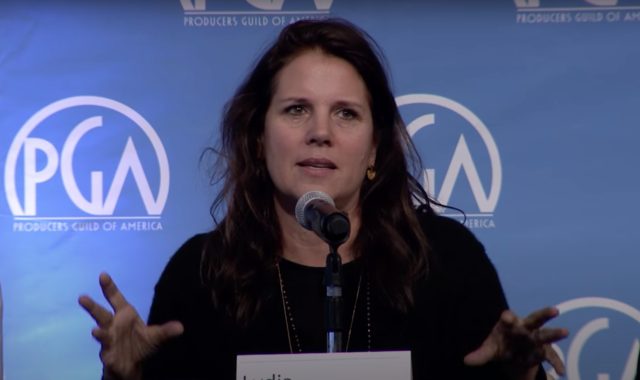 As a feature director, Lydia Dean Pilcher has showcased the true stories of women fighting for safer working conditions ("Radium Girls") and serving as intelligence officers for Britain during World War II ("A Call to Spy"). Next, she's bringing anthropologist, primatologist, and ethologist Dawn Prince-Hughes' story to the screen. A press release announced Pilcher is directing a film adaptation of Prince-Hughes' memoir, "Songs of the Gorilla Nation: My Journey Through Autism."
Published in 2004, the book begins with Dawn Prince "on the brink of survival as a homeless gay teenager from the wilderness of Montana, searching for connection on the streets of 1980s Seattle counterculture." The source summarizes, "When she escapes to the zoo for the oxygen of nature, she unexpectedly makes a primal connection with Congo, a Silverback gorilla. Dawn gets a job at the zoo and begins a journey of self-discovery as she learns from Congo how to love, how to see herself in the gorillas, and ultimately in other human people. This connection begins a lifelong quest as a deep creative thinker, a discovery at age 36 of being on a spectrum of autism, and an academic path to become a Ph.D. in primatology and now an author of seven books."
Pilcher penned the adaptation and is producing alongside Audrey Rosenberg.
"When I read Dawn's memoir, I entered my own mind through her exquisite visual language," Pilcher said. "As I began to understand that every brain is like a fingerprint, it sparked a consciousness of my own differences in ways of seeing and thinking, and how far we have to go to understand and respect this difference in each other."
"I love Lydia's vision and I'm proud to call her a friend after more than a year of exploration together in creating the screenplay," Prince-Hughes added. "The biggest thrill is her commitment to the gorillas and the environment…I pray that together we help both."
"Gorillas Among Us: A Primate Ethnographer's Book of Days" and "Expecting Teryk" are among Prince-Hughes' books. She is an adjunct professor of anthropology at Western Washington University, the executive chair of the nonprofit ApeNet Inc., and is associated with the Jane Goodall Institute.
A prolific producer, Pilcher has received an Oscar nomination and an Emmy Award for the doc "Cutie and the Boxer." She also received an Emmy for "When I Walk." "The Immortal Life of Henrietta Lacks," "The Namesake," and "Iron Jawed Angels" are just a few of her other credits. Pilcher is currently participating in the DGA Episodic TV Directors Program.