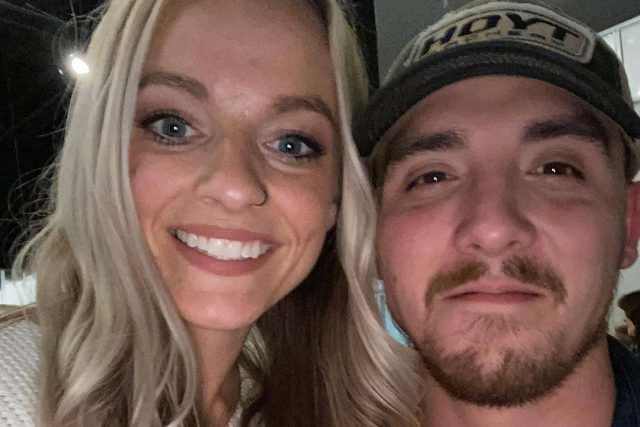 Mackenzie McKee has provided her fans with an unfortunate update.
Late last week, the Teen Mom alum posted photos on social media of her son, Gannon, graduating from elementary school.
McKee was present for the occasion; and so was her boyfriend, Khessy Hall.
Sadly, the same could not be said for Gannon's dad and MacKenzie's ex-husband, Josh.
"Damn, Josh didn't even show up?" someone wrote in the Comment section of McKee's post, prompting an honest reply from the reality star.
"He wasn't here," she wrote.
"Probably didn't even know he graduated. But I do tell him anything that's happening with no reply just to continue to do what's right."
In addition to Gannon, Josh and Mackenzie share daughter Jaxie and son Broncs.
But it sounds like McKee's former spouse makes no effort to be in these children's lives. At all.
"Can't even reach him," she added a few days ago on Instagram. "Wish him well though."
As Teen Mom followers know well, MacKenzie and Josh have quite the sordid history.
Just about a year ago, MacKenzie announced she was splitting from Josh — for real this time, she swore last summer, following the both sides having cheated on the other multiple times.
"I am breaking my silence about Josh and I being done," McKee wrote back then, adding:
"I will always respect him as the father of my children but it's time for me to find my happy."
In an interview with Celeb Buzz, from July 2022, the mother of three emphasized that she is "stepping into an entire new life and new me" following the split.
"I'm so thankful for the past 12 years with Josh and what they taught me. Josh and I are both still young with an entire life ahead of us," explained the reality star.
McKee, who has been open about her own infidelity, also told Celebuzz a year or so ago:
"I wish nothing but peace and happiness for him and his future. Everyone has their own story, and this is mine.
"The old me would have released a story about how awful Josh is, what he did and why this marriage is ending.
"The new me understands that we are both walking away from this with deep scars and our kids love us both despite the pain we brought one another."
Josh has said very little in public since this break-up.
He has posted many shirtless selfies of his workout body on various social media platforms, however.
"Your son graduated middle school the other day…glad the gym was open though.." one critic wrote in his Comment section after McKee's update.
The Instagram page @TeenMomFanz, meanwhile, recently interviewed Josh's ex-girlfriend, Brooke… who claimed Josh is "furious about" Mack's relationship with Khessy — and that he has not seen or spoken to his kids for months as a result.
"Josh has not been in contact with his children and hasn't seen them in several months due to the relationship [of Mack and Khessy]!" @TeenMomFanz alleged, sourcing Josh's ex.
"Josh is even ignoring Mackenzie's messages to him, which is 'always about the kids and their activities, and nothing more.'"
s