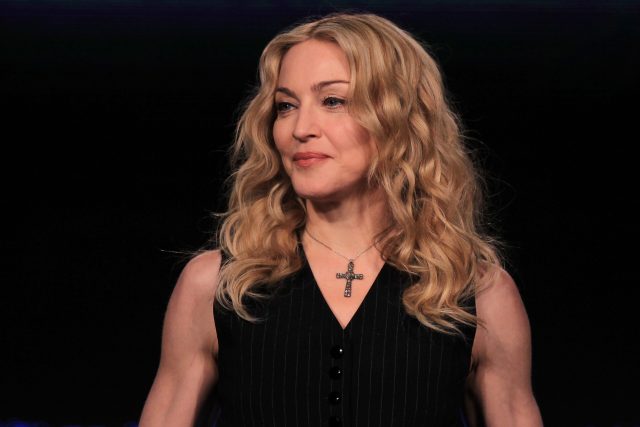 Madonna just suffered a very serious medical scare.
On Wednesday, we learned via talent manager and producer Guy Oseary that the iconic artist suffered a "serious bacterial infection, which lead to a several day stay in the ICU."
The incident took place on June 24.
"Her health is improving, however she is still under medical care. A full recovery is expected," added Oseary in a statement on Instagram.
The 64-year-old's hospitalization came less than a month before her Madonna: The Celebration Tour was scheduled to kick off July 15 at the Rogers Arena in Vancouver, Canada.
However, the concert series, a tribute to the artist's 40-year musical legacy, is now indefinitely postponed.
There has not been an update on when it might resume.
Fans around the world, though, aren't concerned about this tour at the moment; they just want to make sure Madonna is doing okay.
Page Six, for its part, reported today that the musician was initially found unresponsive, which prompted a call to 911 and for paramedics to rush to the scene.
The same outlet wrote that daughter Lourdes Leon was by her mom's side throughout the ordeal.
Oseary's message continued:
"At this time, we will need to pause all commitments, which includes the tour. We will share more details with you soon as we have them, including a new start date for the tour and for rescheduled shows."
Madonna's last health issue was back in late 2020 when she underwent a hip replacement surgery, 11 months after an injury she sustained on her Madame X tour forced her to cancel several shows on the North American leg.
"Let me be really honest with you:I used to be, like, a fitness/workout maniac," the singer said at the time.
"You probably know that right?…
"During my [2019 Madame X] tour… I was in more pain than I've ever been in in my life. I'm a bionic woman — I had hip replacement surgery."
As you might expect, famous supporters were quick to wish the Grammy winner well via social media on Wednesday after this unfortunate news broke.
"Hope she feels better very soon!" Zooey Deschanel wrote in the comments section of Instagram.
Frankie Grande replied: "Omg sending her love and healing light!"
And Queer Eye's Carson Kressley revealed in the comments that he was "Wishing her a speedy recovery."
t
t
t