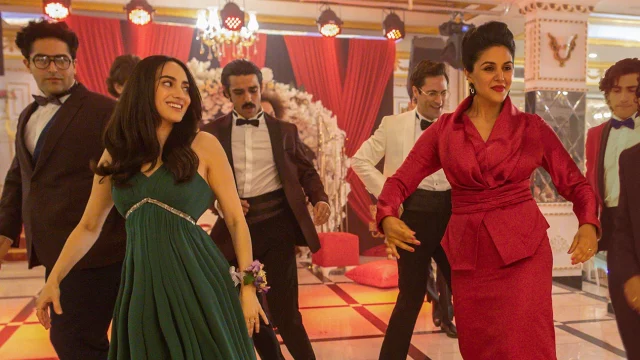 With "The Persian Version," Maryam Keshavarz became the first director to have two films win the Sundance Audience Award in the Dramatic Competition category. The dramedy about Iranian immigrants also landed her The Waldo Salt Screenwriting Award (U.S. Dramatic Competition) out of Park City this year. In a "competitive situation," Sony Pictures Classics has scored North American rights to the buzzy title. A press release confirmed the news.
"Coming from two countries at odds with each other, Iranian-American Leila (Layla Mohammadi) strives to find balance and embrace her opposing cultures, while boldly challenging the labels society is so quick to project upon her. When her family reunites in New York City for her father's heart transplant, Leila navigates her relationships from arm's length in an effort to keep her 'real' life separate from her family life. However, when her secret is unceremoniously revealed, so are the distinct parallels between her life and that of her mother, Shireen (Niousha Noor)," the film's synopsis details.
"The Persian Version" is billed as "an honest portrayal of a woman who remains unapologetically herself, blended seamlessly into a heartfelt story about family, belonging, and the undeniable influence of pop music."
Keshavarz commented, "After two plus years of watching everything at home and in our PJs, I am excited to bring 'The Persian Version' to theaters where we can experience the joy and humor of this big rowdy immigrant American family together in a communal setting. Having grown up watching and loving SPC films, I'm stoked to partner with them to reach the widest possible audience for this crazy film."
In 2011 Keshavarz won Sundance's Audience Award in the Dramatic Competition category for "Circumstance," a coming-of-age story about Iranian siblings.
A woman-directed title snagged the biggest deal at Sundance this year: Chloe Domont's "Fair Play" sold to Netflix for $20 million. The psychological thriller centers on a couple working in finance.