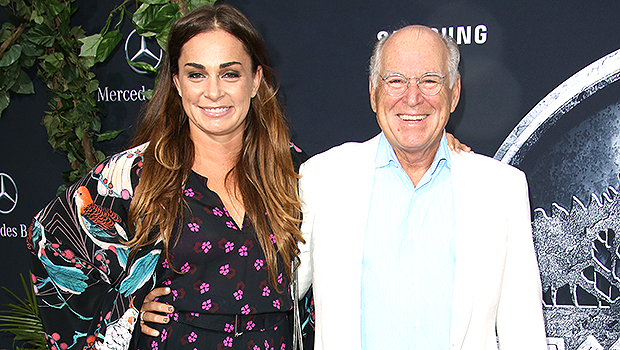 Jimmy Buffett is a singer/songwriter who grew to fame with his 70s hits 'Margaritaville' and "Come Monday'
The Key West local is one of the world's richest musicians, with a net worth as of 2023 of $1 billion
In May 2023, he postponed a concert after being hospitalized for a mystery illness
Jimmy Buffett had to cancel a concert in Charleston in May 2023 after he was hospitalized. The "Margaritaville" singer was 76 at the time and took to his Twitter to reveal the news to his fans, although he did not specify why he needed medical attention. "I had to stop in Boston for a check-up but wound up back in the hospital to address some issues that needed immediate attention," he tweeted at the time. "Growing old is not for sissies, I promise you. I will also promise you, that when I am well enough to perform, that is what I'll be doing."
While the leader of the Parrotheads recovers and enjoys his massive new worth estimated to be around $1 billion, per Forbes, let's take a closer look at who might just be inheriting some of that fortune: his kids! "I was always raised with noblesse oblige — to give back if you're lucky enough — thanks to my parents," he told Billboard. "I was taught not to hate in the segregated South. And I was taught to give back, and I'm trying to teach my children the same thing." Meet Jimmy's three amazing adult children, below.
Savannah Buffett
Before Jimmy met his current wife, Jane Buffett (nee Slagsvol), he was married to Margie Washichek from 1969 to 1971. After the divorce, Jimmy moved to Key West, where he met Jane, who was visiting for spring break from the University of South Carolina, per Billboard. The pair soon married and welcomed their first child together, daughter Savannah, on June 1, 1979. "Savannah spent her childhood moving around, living in New York, Nashville, Malibu, Aspen, St. Barths and many tour buses, with a wanderlust emerging that has stayed with her to this day," her website states.
She would go on to work in A&R in the Los Angeles music scene and "live with members of Maroon 5 and Phantom Planet acting as a 'musical den mother' of sorts," per the website. Her love of music eventually led her to creating a radio show called the Savannah Daydreamin' Radio Hour, which still airs on SiriusXM today and which she often promotes on her Instagram.
Sarah 'Delaney' Buffett
Jimmy's second daughter, Sarah, who goes by her paternal grandfather's name Delaney, was welcomed on April 1, 1992 in Nashville. She would go on to become a filmmaker, working as a director and producer on such projects as The Spring (2017), City of Angles (2016) and Up the Stairs (2018), per her IMDB. While she appears to maintain a low-profile publicly, she does enjoy gushing over her family on her Instagram.
Cameron Buffett
Jimmy's only son, and the only adopted child, Cameron was born in 1994. While little is known about the young man, he does detail a bit about his life on his Instagram, where he gushed over his dog and his fitness routine. He also appears to be married and is over the moon about his wife, as seen above.
Click to Subscribe to Get Our Free HollywoodLife Daily Newsletter to get the hottest celeb news.