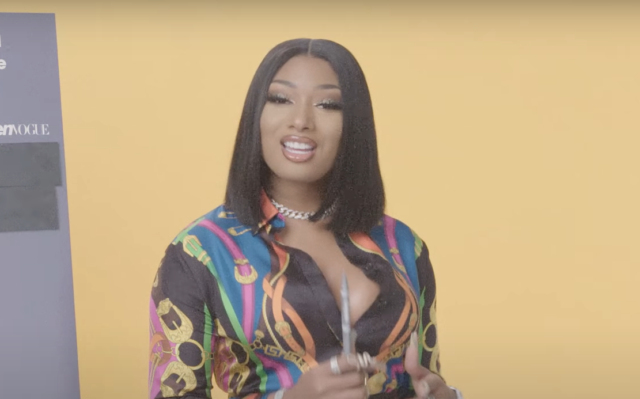 Megan Thee Stallion is celebrating another milestone. The Grammy-winning rapper, who made history as the first woman with three No. 1 streaming songs in a single year back in 2020, will be the subject of a docuseries helmed by Nneka Onuorah. The project hails from Time Studios and Jay-Z's Roc Nation.
Currently untitled, the doc will employ "a mix of rare archival footage and fresh verité video," delving into Megan's upbringing in Texas and the highlights of her career. It will follow Megan's "rise from viral freestyling phenom to cultural powerhouse and touch on how she overcame personal hurdles to thrive in her professional career," per Deadline.
Megan Thee Stallion's biggest hits include "WAP" and "Savage."
"Millions of people are familiar with [Megan] as an entertainer, but this series will give her a chance to share her truth as never before," said Time Studios Co-Head of Documentary Loren Hammonds. "Her story is a powerful one, and the accomplishments that she continues to achieve are remarkable. We feel lucky to have this opportunity to capture her at a crucial moment in her life and career."
Roc Nation CEO Desiree Perez added, "Megan has quickly blossomed into one of the pre-eminent entertainers in the world, and it's a testament to her perseverance, resilience, and professionalism. Her journey is inspirational, and our hope is that this documentary will inspire viewers to stay the course and pursue their passions through the ups and downs."
Onuorah's credits include "Legend of the Underground" and "The Same Difference." She directed "Lizzo's Watch Out for the Big Grrrls," an upcoming Prime Video reality series that sees Lizzo auditioning dancers for her world tour.
"For other female directors, I would say don't feel like you are secondary to any male filmmakers. You are just as good," Onuorah told us in 2016. "Without us knowing, who we are comes through in our films. Don't be shy about your greatness. Speak proudly and boldly about your film. I'd give the same advice to male directors. Even though we are so awesome as women, don't feel secondary to us either. Ha."