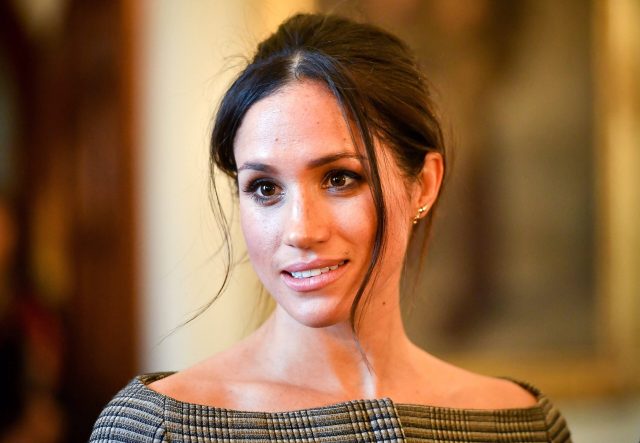 Next month, the Invictus Games will be held in Düsseldorf, Germany.
The athletic event, which was founded by Prince Harry, allows sick and wounded veterans to compete for the honor and glory of their respective countries.
It's been called one of the world's most inspirational sporting contests, and Harry will of course be present to take it all in.
But it seems some vicious trolls wish the Duke of Sussex would leave his wife at home.
One such hater is royal expert Angela Levin, who once penned a bestselling biography about Harry.
Despite her past admiration, these days, Levin is one of Harry's biggest critics, and she tends to be even harsher in her comments about Meghan.
Asked in a recent interview about reports that Meghan intends to deliver a speech at the games, Levin issued a response that was predictably vitriolic.
"Meghan is going to be there [Invictus Games]," she told GB News (via Page Six).
"She is going to speak to the veterans about courage and resilience. I thought that was quite ironic, because she represents neither of those things."
Yes, at this point, Sussex haters don't even feel the need to justify their stance or get creative with their insults.
They just lob out the same lazy disparaging remarks because they long ago figured out that that's what sells.
Recent polls have indicated that Harry and Meghan have experienced a slight dip in popularity, and naturally, professional haters like Levin are having a field day with that information.
Evan an event as unassailably beneficial as the Invictus Games is taken by the Angela Levins of the world as an opportunity to throw rocks at the Sussexes.
As part of Harry and Meghan's deal with Netflix, the couple has produced a documentary about Invictus, which is set to premiere on the streaming platform next month.
Naturally, Levin was one of the first to publicly complain about the first trailer for the doc, although she did issue some grudging, back-handed praise to Harry.
"There was an advert for the series, and he struck me more like the Harry I knew in 2017 when I was writing his biography," Levin said.
"He was brilliant with the soldiers who were damaged mentally or physically," she continued.
"I just wonder if he is coming out of the pit he has been in and he's becoming more like a man himself. He's in a very bad, miserable state. He was happy before, but he isn't now."
We're sure Meghan will be her usual graceful, eloquent self in addressing the Invictus athletes.
And we're equally sure that Levin is already drafting a hateful screed in response to the speech.