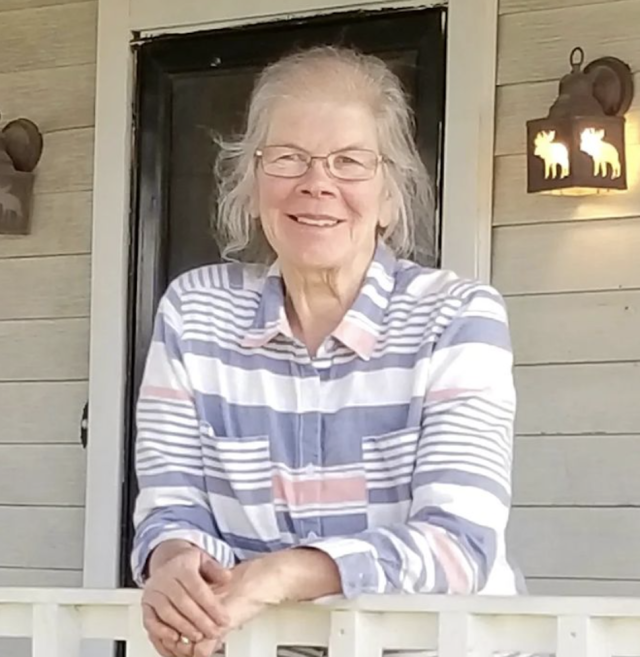 Meri Brown took a break this week from posting cryptic messages about her romantic status and her future.
Instead, she posted a very specific and very emotional message about something very personal to the Sister Wives star:
The loss of her mother.
On what would have been Bonnie Ahlstrom's 78th birthday, Meri commemorated the occasion by sharing a sweet post on her official Instagram page.
Alongside a photo of Bonnie, the 52-year-old Sister Wives star wrote, "Happy Birthday Mom!"
She continued:
"The most amazing, loving, kind, giving, selfless, Christ-centered, person I had the pleasure of knowing in this lifetime. I miss talking to her, learning from her, and being inspired by her wisdom."
She then concluded as follows:
"Missing her today and always!"
Brown's mother passed away in March 2021 at age 76.
At the time, the TLC personality shared on social media that Bonnie passed away "suddenly" and "way too soon," adding that "76 years and 17 days was not enough time for the world to feel the beautiful spirit of this beautiful woman."
The tragedy clearly affected Brown on a very deep level.
"I literally don't know how I'm going to do the rest of my life without her," she continued back then.
"Mom, I love you beyond the words I can express here, but I know you know that.
"You are loved, you are missed, and I know you are so happy celebrating on the other side with dad, hugging your daughter and son who left us too soon, reuniting with your parents, and getting to know your dad."
Bonnie's unexpected death was chronicled on a Sister Wives episode airing in September 2022.
Reflecting on how she remembers the day of her passing "very clearly and in great detail," Brown said on air:
"Being alone in my car and on the way to her, praying I would get there before it was too late, was hard enough as it was, but then to get the call that she had passed was truly heartbreaking."
Brown made it clear at the time that her beloved parent "was so happy living out her final years at our b&b in Utah," called Lizzie's Heritage Inn.
The Sister Wives cast member also thanked the Sister Wives viewers last year.
"So many of you have reached out and sent messages, and I thank you for that. Thank you for all your words of kindness and support," she said.
"My mom was TRULY a one of a kind human. Kind and giving beyond measure.
"She made everyone she met feel uniquely special, and no one ever went away from her without a hug."