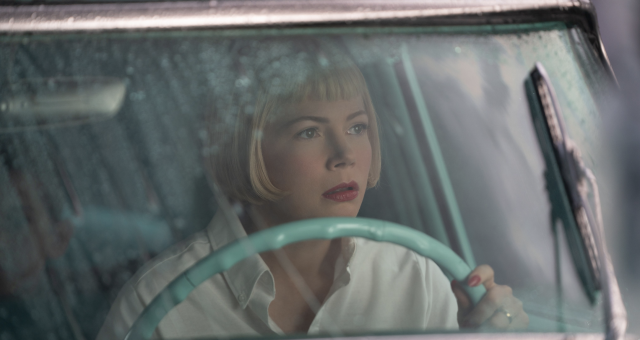 Michelle Williams will have a packed schedule come November. A few weeks following the theatrical release of her latest film, Steven Spielberg's award-winning drama "The Fabelmans," the four-time Oscar nominee will be honored with a Performer Tribute at this year's Gotham Awards. A press release announced the news. 
"We are exceptionally proud to honor Michelle Williams, whose iconic performances in collaboration with our most renowned directors have defined her as a leading talent of her generation," enthused Jeffrey Sharp, the Executive Director of The Gotham Film & Media Institute.
"Since bursting onto the scene as a teenager, Michelle has consistently raised the bar of her craft while pushing the boundaries of her roles."
 The awards ceremony, now in its 32nd year, will take place October 25. 
Williams is campaigning for Best Actress honors for her portrayal of Mitzi Fabelman in "The Fabelmans," out November 11. Williams stars as a piano-playing mother whose enthusiasm for the arts inspires her son to pursue filmmaking in the semi-autobiographical pic about Speilberg's upbringing. Williams previously scored Oscar nods for "Brokeback Mountain," "Blue Valentine," "My Week With Marilyn," and "Manchester by the Sea." She won an Emmy for "Fosse/Verdon." 
Described by the Gothams as "one of Hollywood's most sought-after and respected award-winning actors,"  Williams was last seen on the big screen in "Venom: Let There Be Carnage." Her latest collaboration with Kelly Reichardt, "Showing Up," just screened at New York Film Festival. Slated for release next year, the drama, which made its world premiere at Cannes, tells the story of a sculptor preparing for an upcoming exhibition.