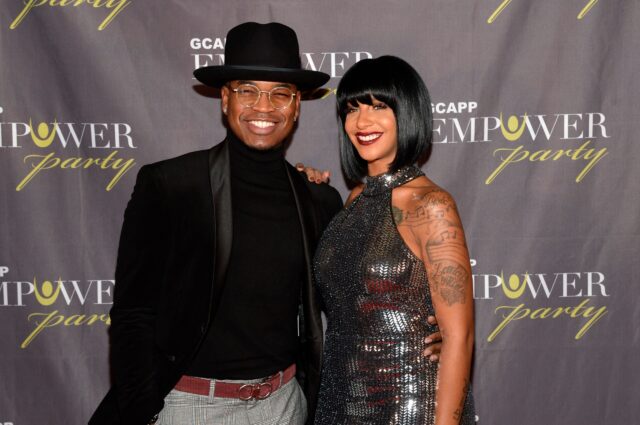 The marriage between Ne-Yo and Crystal R. Smith is all over.
But the drama is only just beginning.
Earlier this week, Crystal released a scathing message on Instagram that accused the rapper of carrying on multiple affairs behind her back, opening this statement as follows:
"8 years of lies and deception."
Now, according to just-filed court documents, Crystal is seeking a divorce.
In the filing, Crystal outlined her marriage to Ne-Yo — whose birth name is Shaffer Smith — as "irretrievably broken with no hope for reconciliation."
She also alleged the Grammy winner "committed the act of adultery."
And she also alleged in the paperwork that Ne-Yo "fathered a minor child with his paramour," an accusation to which Ne-Yo is yet to respond.
Ne-Yo and Crystal share three kids together: Shaffer Smith, Jr., 6; Roman Smith, 4; and Isabella Smith, 13 months.
The musician is also the dad of kids Madilyn Smith, 11, and Mason Smith, 10, whom he welcomed with his ex Monyetta Shaw.
In this same divorce filing, Crystal cited July 22 as her date of separation.
Crystal, who married Ne-Yo in 2015, is asking for primary physical custody of the kids and joint legal custody — along with child support and alimony.
Continued to scorned wife on July 30:
"8 years of unknowingly sharing my life and husband with numerous of women who sell their bodies to him unprotected…every last one of them!
"To say I'm heartbroken and disgusted is an understatement. To ask me to stay and accept it is absolutely insane.
"The mentality of a narcissist."
At the time, Crystal made it clear she was moving on, writing:
"I will no longer lie to the public or pretend that this is something it isn't.
"I choose me, I choose my happiness and health and my respect. I gained 3 beautiful children out of this but nothing else but wasted years and heartache. I ask that you all please stop sending me videos or information of him cheating because what he does is no longer my concern.
"I am not a victim. I'm choosing to stand tall with my head held high.
"If someone can't love you the way you deserve then it's up to you to love yourself. With no hate in my heart I wish him nothing but the best."
For his part, Ne-Yo issued a response via Twitter July 31.
"For the sake of our children, my family and I will work through our challenges behind closed doors," he wrote.
"Personal matters are not meant to be addressed and dissected in public forums.
"I simply ask that you please respect me and my family's privacy at this time."