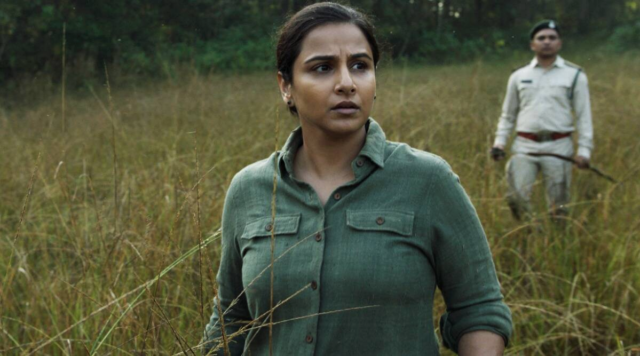 A new study into the state of female representation in the Indian film and TV sectors has found that women make up a very low number of behind-the-camera roles, such as heads of department (HODs) and senior positions at entertainment corporations, Variety reports.
Spearheaded by Ormax Media and Film Companion, and supported by Amazon Prime Video, the 2022 "O Womaniya!" report analyzed 56 theatrical films across eight languages, not one of which was directed or edited by a woman. In fact, the study found that only 10 percent of head of department positions across key divisions — production design, writing, editing, direction, and cinematography — are held by women. The Indian film industry is the largest in the world, in terms of the number of films produced.
Shailesh Kapoor, Ormax Media founder-CEO, said that some of the findings should serve as a "wake-up call."
"While streaming titles, especially series, are more women-inclusive in on- and off-screen representation, theatrical films continue to perform very poorly, and in fact, have shown no positive growth at all since the previous report, which covered content released in 2019 and 2020," said Kapoor. "We hope that this report serves as a starting point for the industry to come together and discuss ways to address the evident imbalance."
A key finding was the influence of the few women who do hold key commissioning roles — when a woman was responsible for greenlighting a series or a film, the percentage of female HODs doubled, and a higher percentage of films were found to have passed the Bechdel Test (68 percent compared to 55 percent). Women had higher trailer talk time as well (35 percent compared to 25 percent).
There is also a notable contrast between streaming films and series, and theatrical films, with the former scoring better across all parameters. Incredibly, representation of female HODs in streaming films and series was five times higher than in theatrical films, and streaming films and series provided more talk time to female characters in trailers, leading theatrical films by 10 percentage points and 14 percentage points, respectively.
Actor Vidya Balan also lent her support, saying that the report "indicates that we still have a lot of ground to cover. And this can only happen when we have more women in the boardrooms, prompting change right at the heart of decision-making. As female actors in positions of influence, we need to push for more female representation behind the camera in order to have more sensitive, authentic, and relatable representation in front of it too."
Balan has starred in a number of female-led feature films for Amazon Prime Video in recent years, including "Sherni," in which she plays a forest officer looking to find and protect a tiger; biopic "Shakuntala Devi," in which she played the eponymous mathematician also known popularly as the Human Computer; and thriller "Jalsa."