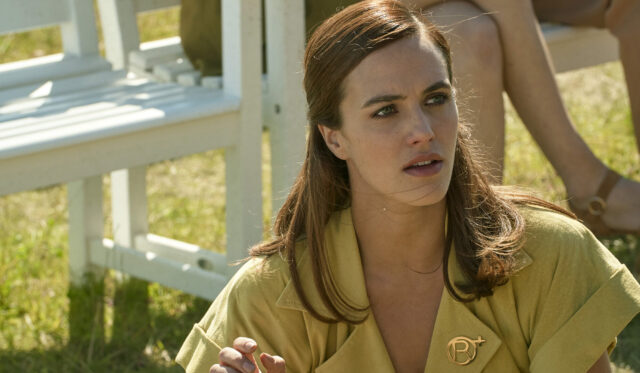 Jessica Brown Findlay is heading far from the luxurious county estate where she launched her career. The "Downton Abbey" alumna will try out decidedly less glamorous living arrangements in "Flatshare." Paramount+ snagged rights to the London-set drama ahead of its U.K. launch this summer. The Hollywood Reporter confirmed the news.
Based on a best-selling novel by Beth O'Leary, "Flatshare" is penned by Rose Lewenstein ("On the Edge"). The series follows Tiffany (Brown Findlay) and Leon (Anthony Welsh, "The Great"), "two cash-strapped twentysomethings who share a bed — despite having never met. They time-share a flat as she works during the day at a content-mill website and he spends nights working at a hospice. They get unexpectedly drawn into one another's lives, and an attraction begins to evolve backward," the source teases.
"'Flatshare' gives a flavor of the high-quality local content that viewers can look forward to from Paramount+," said Sebastian Cardwell, deputy chief content officer, U.K., for Paramount.
Chloë Wicks ("On the Edge") is a part of "Flatshare's" directors' roster.
"Brave New World" and "Harlots" are among Brown Findlay's other credits.
"In the past, things have happened to me personally and to a lot of other women where the media have tried to expose or shame us," Brown Findlay told Glamour in 2019. She explained, "It's interesting because as I get older and play interesting characters and phenomenal women, I found my own acceptance of myself. I feel liberated and I no longer feel any shame. You're always having to interact with media and it can have this other end to it. It's taken me a lot of personal growth to put my chin up again and not apologize for being a woman. I will never apologize for being a woman. In all the scope and range that it is to be a woman, I will never apologize."