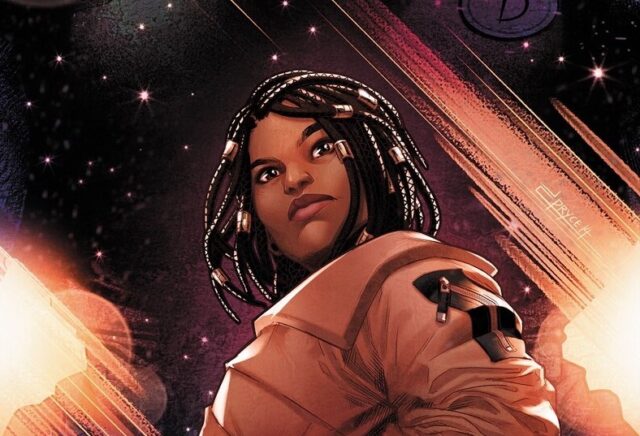 Four projects from women writers are moving forward at The CW. According to The Hollywood Reporter, the broadcast network has ordered Ariana Jackson's remake of "The 4400" to series, and titles from "When They See Us" creator Ava DuVernay, Oscar-winning "Juno" scribe Diablo Cody, and "Jane the Virgin" alumna Jennie Snyder Urman to pilot.
A reimagining of the USA sci-fi series of the same name, "The 4400" hails from writer/exec producer Ariana Jackson ("Riverdale"), EPs Anna Fricke and Laura Terry, and producer CBS Studios. Like the original, which ran from 2004-2007, "the new version will focus on 4,400 overlooked, undervalued, and marginalized people who disappeared over the past 100 years who are all returned in an instant, having not aged at all and with no idea what happened," per the source. "They also discover they've been returned with upgrades, and likely for a specific purpose."
DuVernay and Cody received pilot orders for the previously announced adaptation of DC Comics' "Naomi" and live-action "Powerpuff Girls" reboot, respectively.
Written and exec produced by DuVernay and Jill Blankenship ("Arrow"), "Naomi" sees its titular teen character investigating a supernatural occurrence in her hometown. Sarah Bremner is also among the project's EPs, and DuVernay's Array Filmworks and Warner Bros. TV are producing.
The new "Powerpuff Girls" catches up with Blossom, Bubbles, and Buttercup, the pint-sized crime fighters of the Cartoon Network original, as jaded 20-somethings bitter about their lost childhood. Cody and Heather Regnier ("Veronica Mars") are writing and exec producing, Sarah Schechter is also among the EPs, and Erika Kennair is serving as producer. Berlanti Productions, Vita Vera Films, and Warner Bros. TV are producing.
Urman's untitled show "centers on two millennial nuns: one a true believer and the other a new arrival who hasn't taken her final vows yet," THR details. "The two strangers become sisters on a spiritual journey to understand their own faith and their place in the Catholic church." Claire Rothrock and Ryann Weir are writing and will join Urman and Joanna Klein as EPs. CBS Studios and Sutton St. are producing.
Also in the works at The CW are spinoffs of April Blair's football drama "All American" and Noga Landau, Stephanie Savage, and Josh Schwartz's modern take on "Nancy Drew."