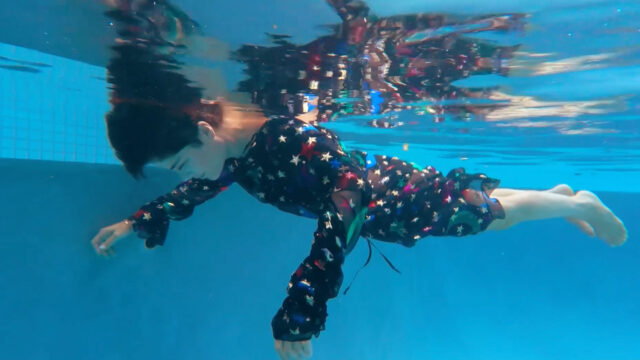 "Introducing, Selma Blair" has lined up distribution ahead of its world premiere at SXSW next week. A press release confirms Rachel Fleit's first feature doc has been acquired by discovery+. Following actress Selma Blair after she is diagnosed with multiple sclerosis, the film will hit the non-fiction-driven streamer later in 2021.
"A deeply personal story of resilience, 'Introducing, Selma Blair' spotlights a woman battling her disease as she grapples with challenges such as dissecting deep-rooted myths about beauty, the collective fear around disability and mortality, as well as the struggle for self-acceptance and the search for serenity," the source describes. "Complete with her trademark wit and humor, the film follows Blair as she reconciles a life-altering diagnosis and begins on a journey of monumental transition."
Blair has been open and outspoken about her experiences with M.S. on social media and in interviews, detailing how the disease impacts her both personally and professionally. In February 2019 she made her first red carpet appearance after revealing her diagnosis. Dressed to the nines with a cane customized to match her outfit, the actor made a major splash at the Vanity Fair Oscars party, and lent her voice to important conversations about accessibility in fashion.
"I am beyond pleased and proud to have discovery+ be the home for my film 'debut' and for believing in the power of storytelling as a way to connect us all," Blair said. "I may be the subject of this film but my hope is that everyone sees themselves in it and finds some strength and joy they may not have known they had."
Fleit added, "My connection with Selma was instantaneous. From our very first FaceTime together, I immediately understood who she was — disarming, charming, raw, real, and true. From the onset , I wanted to tell this story about a different way of being in the world. I am humbled and honored that Selma trusted me to tell her story."
Fleit previously made documentary shorts "Barbara & Stanley: A Modern Romance," "Gefilte," and "Ava & Bianca."
Blair's best-known credits include "Hellboy," "Legally Blonde," and "Cruel Intentions." The "After" franchise and "American Crime Story" are among her more recent projects.
SXSW 2021 will be held online March 16-20.