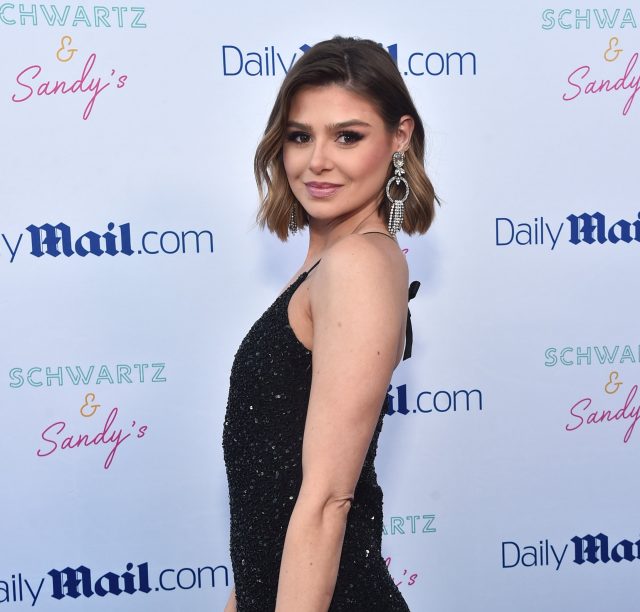 We have an update on Raquel Leviss.
Actually, we have three updates on Raquel Leviss.
First, the long-time Bravo personality has reportedly left the mental health facility into which she checked in April.
As reported at the time, Leviss entered a rehab facility this spring in order to deal with the backlash she had been receiving ever since her affair with co-star Tom Sandoval had been exposed to the world.
About a month prior to this decision, Leviss and Sandoval's unethical dalliance had been exposed by Sandoval's then-girlfriend after Ariana Madix found a raunchy FaceTime video from Leviss to Sandoval on the latter's phone.
Madix immediately broke up with Tom.
And more and more ugly details have continued to leak out ever since about Sandoval, Leviss and all the ways they did Madix dirty.
"It started out as a friendship, and it turned into something more," Leviss previously told TMZ when asked about how she and Sandoval ended up in bed together.
Second, meanwhile, Leviss is returning to her birth name of Rachel, multiple outlets confirmed last week.
"I need to take care of my health, work on self growth and take time to be ok with being alone," Leviss told People Magazine in March, adding back then:
"I care for Tom and I don't want to label anything or predict what lies ahead. Right now I need to heal."
As for her future on Vanderpump Rules?
We had head a couple weeks ago was refusing to film Season 11 of the reality show unless she received a huge pay raise.
But here's the thing, TMZ now reports:
Leviss signed a contract in the past which binds her to Season 11; her rep has even confirmed as much.
"She has been under contract … She is just renegotiating possible terms," this rep told the celebrity gossip website late last week.
Amid this Scandoval drama, Vanderpump Rules received its first-ever Emmy nod for outstanding unstructured reality program category a few days ago.
A premiere date for season 11 of Vanderpump Rules has not been announced, but you can bet producers want to get new episodes airing as soon as possible to take advantage of all this recent drama.
That certainly seems to be what ABC is thinking.
The network just booked Madix for Dancing with the Stars Season 32.
a