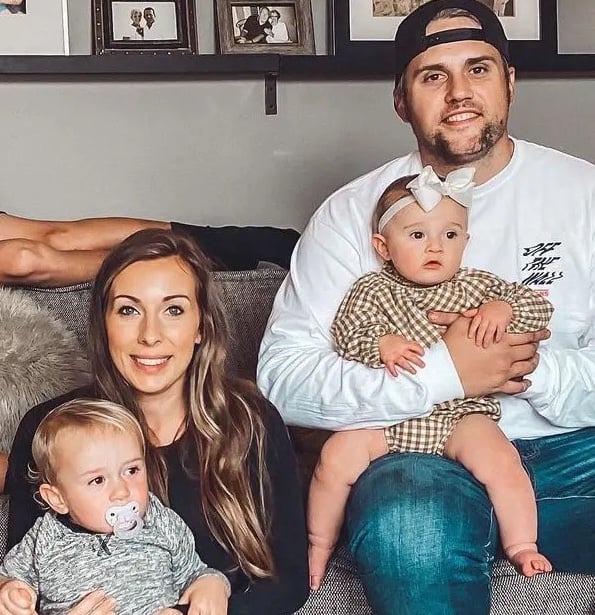 We have new details on the arrest of Ryan Edwards.
And they paint a pretty ugly picture of the former Teen Mom 2 star.
According to an arrest report obtained by various celebrity gossip outlets last Friday, the 35-year old was taken into custody by the Hamilton County Sheriff's Office after Edwards had posted revealing photos of his own wife, Mackenzie, on his Instagram page.
Mackenzie, who Ryan also accused of cheating, allegedly called the authorities on her spouse at the time.
Based on the arrest affidavit initially obtained by The Sun, Edwards was in violation of a protective order when he harassed Mackenzie in this manner.
Upon being confronted by the police, a glass pipe and two bags of white powder were reportedly discovered on Ryan.
Hence why Edwards was charged with with harassment and also possession of drug paraphernalia and possession of a controlled substance.
"One baggie appeared to be very white, more consistent with cocaine, while the other appeared slightly darker, more consistent with heroin," the arresting officer wrote in his report.
Edwards has been in and out of rehab on numerous occasions.
Back when he was a featured player on Teen Mom, Ryan talked openly about his substance abuse issues.
At the time of his arrest, Hamilton County Sheriff's Office issued a statement that reads as follows:
"During today's conversation with Mackenzie, it was discovered that Ryan had violated the Order of Protection by contacting her father on February 9, 2023, advising him to let Mackenzie know he would be at the residence that same day to gather his belongings."
It continued:
"Mackenzie was listed as the victim in that incident. That warrant was taken out on February 8, 2023.
"When authorities went to their home in an attempt to arrest Ryan, they found the abode sustained considerable damage. Edwards was searched and found to be in possession of drug paraphernalia and two bags of suspected narcotics."
Edwards was arrested at his place of employment and held on a $5,000 bond.
Prior of his arrest, Ryan WENT OFF Mackenzie.
"Take wife down off this I'm not proud of being married to someone that stays out in bars and goes home with others [sic] guys … tomorrow can't get here fast enough!" he wrote in the comments section of a photo of him and his wife.
"Don [sic] you know what happens when u lay with dogs? … wait look at who I'm talking to.
"And then blaming it on my addiction yea divorce is the right thing."
Prior to his arrest, Edwards also spoke to The Sun last week and made the following allegations:
"I definitely feel sorry for my kids. I thought that they needed to see us together and work it out… She got mad because her image won't be the same. That's all she's about, is how she looks."
Edwards also told the outlet that he was "ready" to get a divorce and wanted to "find a good woman."
It's unclear at the moment whether Ryan, who is due in court next month for a hearing on these charges, is behind bars at the moment.