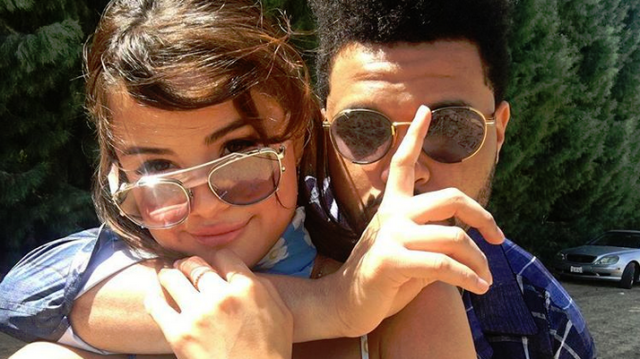 Selena Gomez is back, baby!
We don't mean that she went anywhere. But, in addition to dazzling audiences on Only Murders In The Building, she just dropped a hot new song.
"Single Soon" had a number of built-in puns, given that it's … a single. Get it? (It's also a bop, by the way)
But some fans have speculated that it could be about ex-boyfriend The Weeknd. In fact, the lyrics seem to name-drop him.
On Friday, August 25, the magnificent and talented Selena Gomez dropped her new song.
The pop single, "Single Soon," was her first new music in years.
She had Revelacion in 2021. And her last English-language album was Rare in 2020.
Perhaps more importantly, the song is earning praise from Selena's longtime fans.
Some have even gone so far as to compare it to the likes of "Naturally."
That is, of course, the highest praise imaginable. And even those of us who wouldn't go that far are enjoying the song.
Like any song worth listening to, it genuinely just sounds good. You don't have to understand the lyrics (truth be told, I seldom do without reading them) to delight in music.
It's obviously a very empowering song. A great way for someone to reframe the idea of a breakup into something positive and liberating.
And hey, it's a great song to sing under your breath while hoping that your friend's scummy partner becomes their scummy ex very soon. Not every song has to be about the listener!
But … maybe the song's lyrics are a little more personal? Not for the listener.
Maybe the song's lyrics are more personal for Selena herself?
Specifically, HollywoodLife speculated as much (well, mirrored some fan speculation) in a recent Instagram post.
Could the song, specifically, be about The Weeknd.
Selena is not always entirely public about her dating life, but he is one of her two most famous exes. Ever.
And the lyrics, you see, mention: "Maybe I'll just disappear / I don't wanna see a tear / And the weekend's almost here." The weekend … or The Weeknd?
So, anyway, HollywoodLife recently posted about this fan theory on Instagram.
"…fans believe that ['Single Soon'] is about her romance with #The Weeknd. What do you think?" the tabloid captioned a pensive post.
Selena herself took to the comments to answer.
"Couldn't be more false," Selena definitively declared.
Remember, Selena really does not like it when other people are dragged into drama in her name. Even when her fans mean well, she'd rather that they leave people alone.
Selena is a gift. And "Single Soon" is a bop. Give it a listen! (I'm a few dozen listens in already)