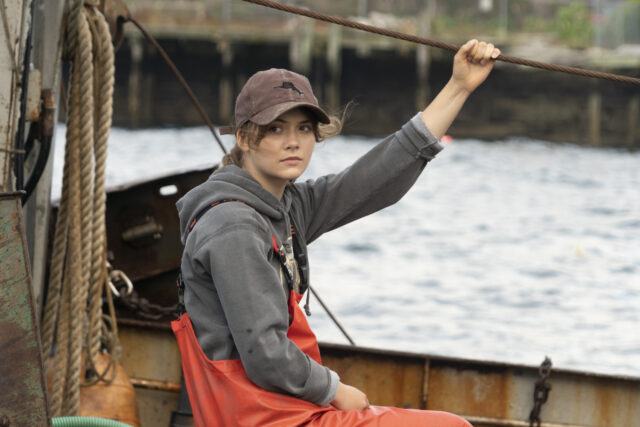 "CODA" made history as the first film to win all three top U.S. Dramatic honors at Sundance Film Festival and scored a record-breaking distribution deal at the fest when it premiered in January. This summer, audiences will finally getting a chance to see what all the hype is about: Siân Heder's coming-of-age drama about about a teen girl who is also the only hearing member in a Deaf family is heading to theaters and Apple TV+ August 13. Variety confirmed the news.
Written by Heder, "CODA" follows Ruby (Emilia Jones), a 17-year-old who is torn between pursuing her passion for music and her sense of obligation to her family and their fishing business.
In addition to its special jury award for ensemble cast, "CODA" won the U.S. Grand Jury Prize: Dramatic and the Audience Award: U.S. Dramatic out of Sundance. Heder took home the Directing Award: U.S. Dramatic.
Heder told us she was "intrigued by the tension of a teenager trying to find her own identity as she straddles the hearing and the Deaf worlds." The writer-director explained, "As someone who comes from a very loving, funny, but also boundary-less family, the search for your own identity as you separate from your parents was a theme that really resonated with me. It was a story that felt universal but also culturally specific. Through my research into the world of CODAs — Children of Deaf Adults — and the Deaf community, it became more and more important to me to authentically represent this Deaf family and Deaf culture in a way that isn't often seen in movies."
Asked what she'd like audiences to think about after watching the film, Heder responded, "I think many hearing people don't have any experience of Deaf culture. People who have seen the film describe to me the powerful experience of watching scenes in American Sign Language, or ASL, and how any discomfort with that experience fades away as they become invested in the characters, their struggles, and their triumphs. While I hope that people see the story as universal and relatable, I also hope they leave the film with a new awareness and appreciation for ASL and Deaf culture," she emphasized.
"Little America," "GLOW," and "Orange Is the New Black" are among Heder's TV credits. She made her feature debut with 2016 Elliot Page-starrer "Tallulah."