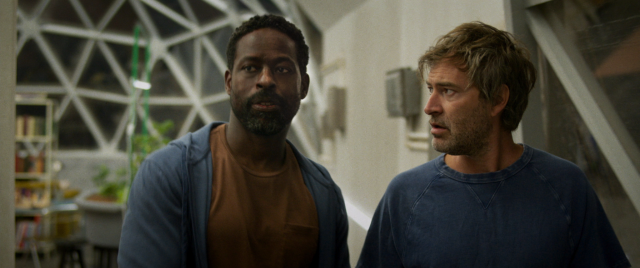 "Everything is feeling a bit unbelievable," says Sterling K. Brown in a new teaser for "Biosphere," Mel Eslyn's feature debut. Set in the not-too-distant future, the sci-fi comedy follows Ray (Brown, "This Is Us") and Billy (Mark Duplass, "The Morning Show"), lifelong best friends who survive the apocalypse thanks to a custom biosphere built by the former. As far as Ray and Billy can tell, they are the last two humans alive.
The pair's future becomes uncertain when they begin experiencing problems with their food supply, but looking for a solution leads them down roads they never expected — and offers the chance to "adapt and evolve to save humanity," per the film's synopsis.
"Biosphere" hits theaters and demand July 7.