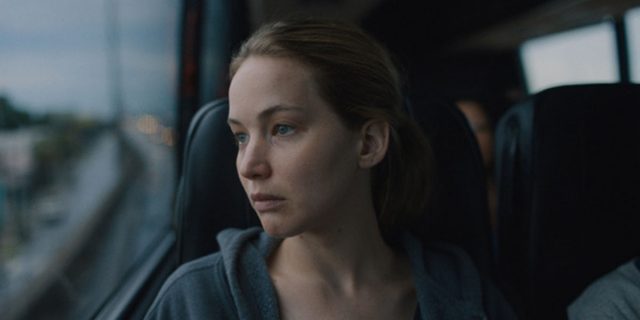 Lila Neugebauer is a theater, film, and television director from New York City. Her stage work includes the Tony-nominated Broadway revival of Kenneth Lonergan's "The Waverly Gallery," starring Elaine May, new plays by Annie Baker, Sarah DeLappe, Branden Jacobs-Jenkins, Zoe Kazan, Tracy Letts, and Simon Stephens, among others, as well as various revivals. For television, she has directed episodes of "Maid" (Netflix), "The Sex Lives of College Girls" and "Room 104" (HBO Max), and "The Last Thing He Told Me" (Apple TV+). As Co-Artistic Director of The Mad Ones, she co-authors and directs ensemble-driven work; with the company, she is currently developing their critically acclaimed play "Miles for Mary" and Josh Ferris' novel "Then We Came to the End" for television. She is a recipient of Obie, Drama Desk, and Princess Grace Awards. "Causeway" is her feature directorial debut.
"Causeway" is screening at the 2022 Toronto International Film Festival, which is running from September 8-18
W&H: Describe the film for us in your own words.
LN: "Causeway" is an intimate portrait of a woman struggling to re-enter her life back home in New Orleans following a traumatic injury. She meets a local mechanic, grappling with his own wounds, and the two forge an unexpected bond that changes both of them.
It's an excavation of how we cope and begin to heal, one seemingly small — sometimes painful, sometimes revelatory — step at a time.
W&H: What drew you to this story?
LN: I'm endlessly fascinated by how the obstacles that interfere with our ability to make progress are often internal — and so much of the time, we have to confront those internal blocks, obfuscations, and narratives before we can meaningfully begin to change.
The movie is also a military homecoming story, and I felt in it the potential to investigate that experience with a patience and attention to detail that I hoped would honor the many veterans and service members who so generously told me about their lives.
W&H: What's the best and worst advice you've received?
LN: Worst advice: A director I once assisted told me to change my last name.
Best advice: I read that Ava DuVernay said to change your socks at lunch. Game-changer.
W&H: Name your favorite woman-directed film and why.
LN: It's very hard to pick just one among my favorites: Lucrecia Martel's "The Headless Woman" ("La Mujer Sin Cabeza") and Kelly Reichardt's "Wendy and Lucy." Both films harness a staggering economy of storytelling to profound cumulative effect, feature shattering, remarkably understated performances at their center, and without agenda or didacticism, testify to the personal as inherently political.