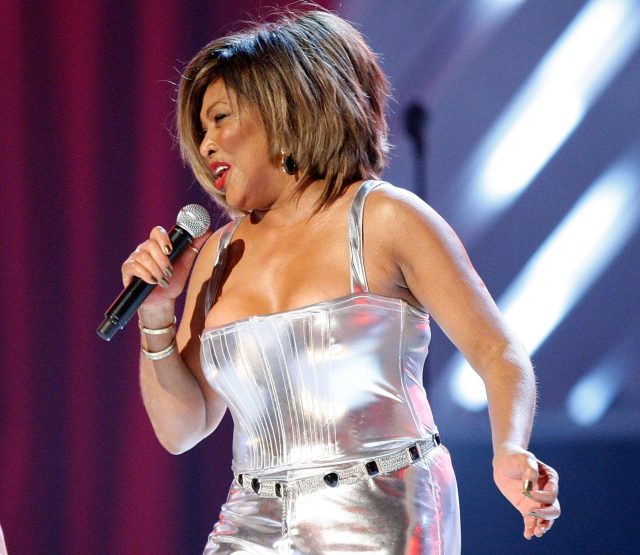 We have an update on the loss of a legend.
As previously reported, Tina Turner died on Wednesday at the age of 83.
"Tina Turner, the Queen of Rock'n Roll has died peacefully today at the age of 83 after a long illness in her home in Küsnacht near Zurich, Switzerland," said the Grammy-winning icon's publicist on May 24.
"With her, the world loses a music legend and a role model. There will be a private funeral ceremony attended by close friends and family. Please respect the privacy of her family at this difficult time."
A day after this terrible news broke, Turner's cause of death has been attributed to natural causes, her representatives confirmed to DailyMail.com.
Her aforementioned publicist also told NBC News her death came after a long illness, although she did not cite the illness.
Back in 2017, Turner underwent kidney transplant.
She later detailed her medical journey in an interview with the European Health Kidney Alliance just this past March.
"The months after the transplantation were marked by a never-ending up and down," she said two months before her passing.
"From time to time my body tried to reject the donor kidney as it frequently happens after a transplantation."
Turner catapulted herself to the top of the charts with "What's Love Got to Do with It" from 1984's Private Dancer.
The track earned her the Grammy Award for Record of the Year in 1985.
Over the course of her career, she won 11 more Grammys — including Best Female Rock Vocal Performance — and landed three songs in the Grammy Hall of Fame.
Turner's death came just five months after the death of her and ex-husband Ike's son Ronnie; and nearly five years after her son Craig passed away.
In response to the this loss, a number of celebrities have paid tribute to the multiple-time Grammy winner.
"In addition to being a once-in-a-generation talent that changed American music forever, Tina's personal strength was remarkable," said President Joe Biden, for example.
"Overcoming adversity, and even abuse, she built a career for the ages and a life and legacy that were entirely hers.
"Jill and I send our love and prayers to her husband Erwin, the rest of the Turner family, and fans around the world who are mourning today for the woman they agree was "simply the best."
Angela Bassett, who portrayed the legend in the 1993 biopic What's Love Got to Do With It, said in a statement of her own:
Through her courage in telling her story, her commitment to stay the course in her life, no matter the sacrifice, and her determination to carve out a space in rock and roll for herself and for others who look like her.
Tina Turner showed others who lived in fear what a beautiful future filled with love, compassion, and freedom should look like.
Since 1994, the American-born singer had been living in Switzerland with her husband, a German actor and music producer, earning her Swiss citizenship in 2013.
We send our condolences to the friends, family members and loved ones of Tina Turner.
May she rest in peace.
t