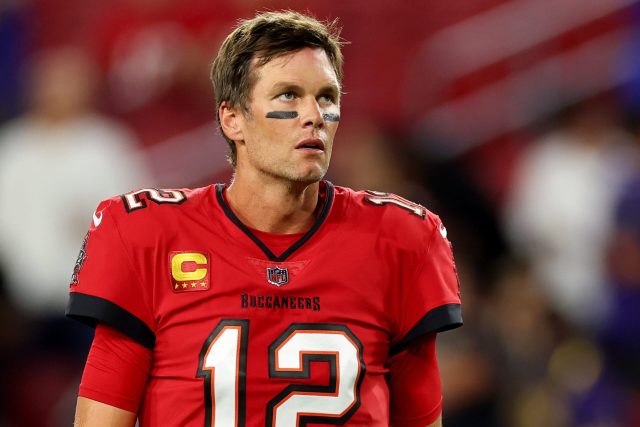 We won't be celebrating Groundhog Day until tomorrow, but like Bill Murray in the cinematic masterpiece that bears the holiday's name, you might already be experiencing feelings of deja vu.
That's because football legend Tom Brady has once again announced his retirement from the NFL.
Yes, Brady first retired around this time last year, but he quickly had a change of heart and decided to return for one last season with the Tampa Bay Buccaneers.
No doubt the undisputed GOAT was hoping to add an eighth Super Bowl ring to his collection, but his competitors had other plans.
Instead of hoisting another Lombardi Trophy, Brady struggled through a rocky season that ended in disappointing fashion when his team was bounced from the playoffs with a lopsided loss against the Dallas Cowboys.
So it comes as no surprise that at the age of 45, Tom Terrific has decided to hang up his cleats.
For good, this time …
"I'm retiring. For good. I know the process was a pretty big deal last time, so when I woke up this morning I figured I'd just press record, and let you guys know first," an emotional Brady told fans in a video posted on Instagram Wedneday morning.
"It won't be long-winded, you only get one super-emotional retirement essay, and I used mine up last year, so. I…really thank you guys…so much to every single one of you, for supporting me, my family, my friends, teammates, my competitors," Brady continued.
"I could go on forever. There's too many. Thank you guys for allowing me to live my absolute dream.
"I wouldn't change a thing. Love you all," he concluded.
Obviously, Brady is a future hall of famer and arguably the greatest to play the game at any position.
So the implications for the future of the NFL are huge.
But this is a gossip site, so let's get into the question that matters most from the celebrity standpoint:
Is it possible that Brady's retirement announcement means that he and Gisele Bundchen will give their marriage another chance?
Well, despite reports that it was her frustration over Brady's refusal to retire that led Bundchen to file for divorce, a reconciliation seems highly unlikely.
For one thing, Tom and Gisele are full-blown divorced, not separated.
These two didn't go to the trouble of divvying up billions in assets and hammering out a custody arrangement just to call the whole thing off because Tom got embarrassed by Dak Prescott in the Wild Card round.
Plus, it's important to bear in mind that Gisele never came out and said, "Yes, I left my husband because he's addicted to winning Super Bowls."
Tom's refusal to make good on his promise to be a more present partner probably played a role in her decision, but there was almost certainly more going on beneath the surface.
Whatever the case, it's almost certainly too late now.
Gisele has been taking vacations with her yoga instructor, and Tom is rumored to be dating model and influencer Veronika Rajek.
So today's announcement is unlikely to change anything with regard to Brady and Bundchen's relationship.
But don't weep for Tom, who will reportedly be walking straight from the field into the broadcasting booth, having already signed a lucrative deal with Fox.
Instead save your sympathy for the jilted ex who's been fantasizing for years about reconciling with Brady.
We're talking, of course, about Bill Belichick.
a