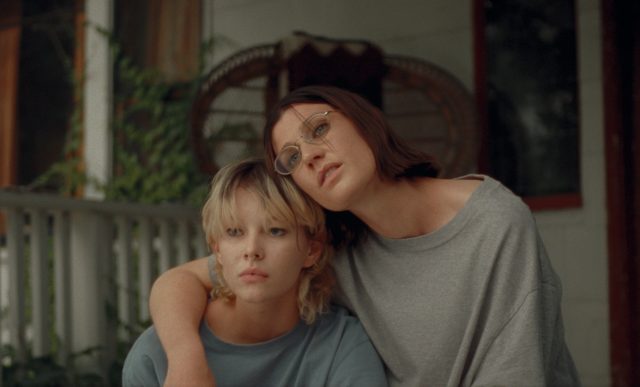 Now screening at SXSW, Sophie Jarvis' "Until Branches Bend" tells the story of Robin (Grace Glowicki), a cannery worker who is struggling to get an abortion. She's also dealing with major drama at work. When she finds an invasive bug in a peach, Robin is pressured to stay quiet about her discovery by management. "You did the right thing bringing it here," she's told. "Let's just keep this between you and I." The spot suggests that Robin doesn't follow orders, and word gets out.
Robin "turns her focus towards proving to her community that the danger [the issue] poses is real. As her obsession alienates her from friends and family, she sinks deeper into her task," the film's synopsis details.
"The central plot of 'Until Branches Bend' is around the invasive insect and its effect on the community. I want people to reflect on the other types of invasions that exist within the story. For example, Robin is experiencing an unwanted pregnancy, and the life growing inside her feels like an invasion of her body. The town's economy revolves around monoculture, which is a product of colonization, an invasion of Indigenous land. This theme is evident in subtle and not-so-subtle ways throughout the film," Jarvis told us.
SXSW runs through March 18.