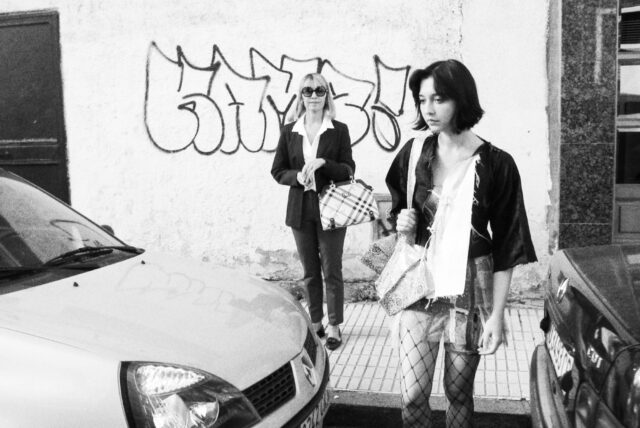 Artist Amalia Ulman is ready for you to know her name, if the trailer for her debut film "El Planeta" is anything to go by. With its distinctive black and white visuals and darkly comedic sensibilities, this first look at the film — which Ulman wrote, directed, produced, and acted in — is sure to grab your attention.
With Ulman starring opposite her mother (Ale Ulman), "El Planeta" covers the course of a week as a daughter returns home, reconnects with her eccentric mother, and meets a guy — meanwhile, her mom faces eviction.
Far from an exploitative portrayal of economic hardships, the film is inspired by Amalia Ulman's experiences growing up in the small coastal city of Gijón, Spain, in a region hit hard by the 2009 global financial crash. "It's true that my mother and I lost our home and suffered both homelessness and hunger," she explained in press materials for the film. "This experience allowed us to approach the film with a certain humor and honesty. There are notes of myself in the character … [yet] all characters are purely fictional — they are composites of many other people and ideas."
With its exploration of contemporary poverty, female desire, and the always complicated relationships between mothers and daughters, it sounds like "El Planeta" has a lot to say — and it's already generated buzz. The Spanish-language film premiered at Sundance earlier this year, where it was nominated for a Grand Jury Prize in the World Cinema (Dramatic) category, and has earned accolades from the likes of Miranda July.
As an artist, Amalia Ulman's work includes video essays such as "Sordid Scandal," which was commissioned by the U.K.'s Tate Modern.
"El Planeta" will open in New York September 24, and in Los Angeles a week later. A nationwide rollout and VOD release will follow on October 8.