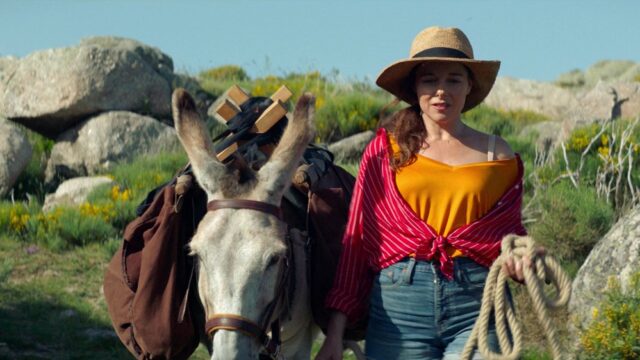 A primary school teacher crashes her married lover's family vacation in Caroline Vignal's "My Donkey, My Lover, & I." Though she's far from outdoorsy, Antoinette (Laure Calamy, "Call My Agent") decides to follow her boyfriend, his wife, and their daughter to Cévennes National Park, where they're undertaking a six-day hike. "I didn't come for the right reasons," Antoinette admits in a new trailer for the Cannes comedy.
The spot suggests that Antoinette isn't quite up to the challenge she signed herself up for. She's the only one who is taking a donkey on the trek, and she's struggling to show him who's boss. She eventually opens up to the animal, confiding that she didn't initially like her lover. "He wasn't my type," she explains. And yet here she is in the wilderness, spying on him and his family. "What counts isn't the destination — it's the path," she's told.
Vignal made her feature debut with 2000's "Girlfriends."
"My Donkey, My Lover, & I" launches in theaters June 17 and on Amazon and Apple TV August 30.