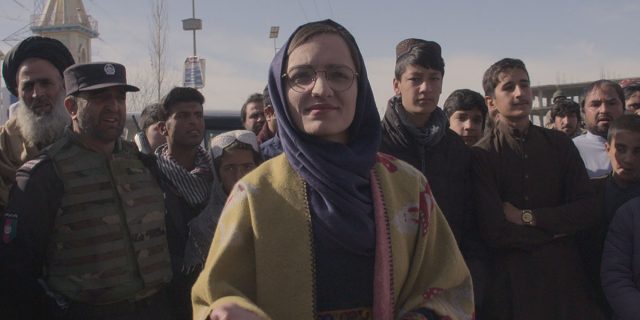 Described by director Tamana Ayazi as "the story of Afghanistan and its people from 2020 until now," "In Her Hands" follows Zarifa Ghafari, one of Afghanistan's first female mayors. "I'm not a hero," the politician says in a new trailer for the documentary. Far from everyone is convinced she's fit for office. "A woman? She should stay home, cook, and do housework," one interviewee insists.
Ghafari has other ideas about about what role girls and women should play in Afghanistan. "Education is the key to a country's development," she explains. "I want to fight here for women's education rights. If you educate one girl or woman, you save 10 generations."
"As an Afghan, I want people to know what Afghans are experiencing every day as a nation trapped in the middle of a crisis created by the world's leaders, the Taliban, and corrupt Afghan leaders," Ayazi told us. "I want the world to remember Afghanistan, especially Afghan women, who are paying more than anyone for a war we didn't choose. I want people to be kind to the Afghans who became refugees and live in exile and to the Afghans stuck in Afghanistan. I want them to remind their leaders not to forget Afghanistan."
"In Her Hands" counts Hillary and Chelsea Clinton among its producers. The doc is co-directed by Marcel Mettelsiefen and launches on Netflix November 16.