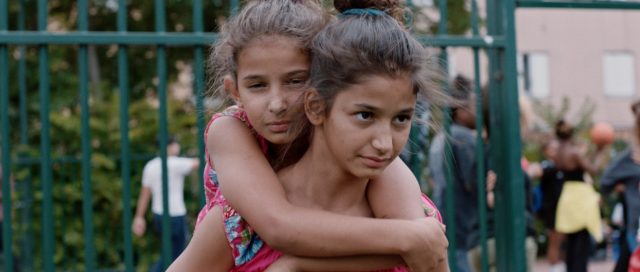 "If I don't have you, I feel like I lose myself. I become someone else," a girl tells her sister in a new trailer for "You Resemble Me." Described by writer-director Dina Amer as an exploration of "the unexamined roots of trauma" that deals with "survival and belonging," the award-winning drama tells the story of two sisters living on the outskirts of Paris.
Eventually, the siblings are torn apart, and the eldest, Hasna (Mouna Soualem), is left struggling to make sense of her identity. "I can change who I am to get love. It's my superpower," she explains. "You don't know all the women I've been."
"I want the audience to embody the humanity of a woman we dismiss as a monster and to experience what it feels like to be in her skin. I want them to see themselves in the villain and understand that we are complicit in creating cycles of violence within our society," Amer told us. "I want the viewer to reflect on their own dissociative behavior, the many faces we hold and interchange depending on our surroundings and, at certain moments, just to feel loved and accepted."
Set to open in NYC November 4 and LA November 11 with a national rollout to follow, "You Resemble Me" marks Amer's directorial debut. It made its world premiere in the Venice Days section of Venice Film Festival.