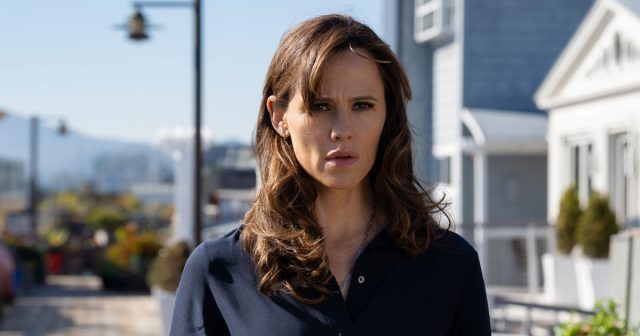 Jennifer Garner rose to fame and scored four Emmy nominations depicting a spy on "Alias" but her latest project sees her investigating someone else's secret identity. She leads "The Last Thing He Told Me," Apple TV+'s adaptation of Laura Dave's bestselling novel of the same name. "Your husband is not who you think he is," Hannah (Garner) is told in a new trailer for the series.
When her husband, Owen (Nikolaj Coster-Waldau, "Game of Thrones"), mysteriously disappears, Hannah must protect her 16-year-old stepdaughter, Bailey (Angourie Rice, "Spider-Man" franchise). We're told that the pair are in "imminent danger" — it turns out that Owen has been keeping secrets, and Hannah and Bailey may suffer the consequences of his actions. Hannah seems wholly unconvinced that Owen is some kind of criminal mastermind. "I may not know why your father did what he did but I know who he is," she tells Bailey. The spot suggests otherwise.
Garner's recent credits include "Party Down" and "The Adam Project."
"The Last Thing He Told Me" launches on Apple TV+ April 14. Dave created the series and adapted her book with Josh Singer ("Spotlight"). "Olivia Newman directs the pilot episode, and the all-female director lineup for the series includes Deniz Gamze Erguven, Daisy Von Scherler Mayer, and Lila Neugebauer," per Deadline.