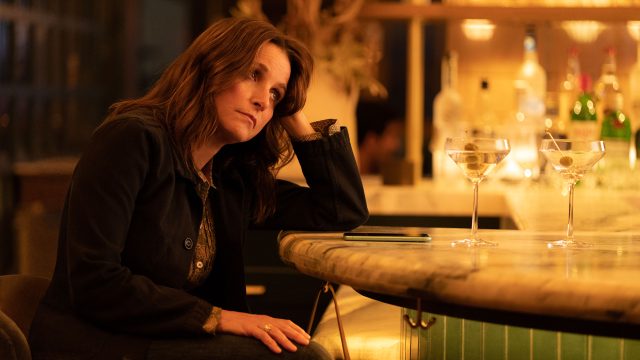 Julia Louis-Dreyfus faces an unexpected crisis in a new trailer for "You Hurt My Feelings," Nicole Holofcener's latest. The "Veep" alumna plays Beth, a New York novelist who is prepping her latest book. Already struggling to deal with the fact that she's an "old voice" among "lots of new voices," Beth is devastated when she learns that her most supportive and beloved cheerleader, her husband (Tobias Menzies), isn't such a big fan of her work after all. She overhears him revealing that he's not actually fond of her latest work, which he has approved countless drafts of.
Feeling profoundly betrayed, Beth struggles to move on in the wake of the revelation. "I wasn't lying. I was encouraging," her husband explains. Beth maintains that he was "lying to be encouraging."
Dreyfus and Holofcener previously collaborated on 2013's "Enough Said."
An 11-time Emmy winner, Dreyfus has been recognized for "Veep," "The New Adventures of Old Christine," and "Seinfeld." "Black Panther: Wakanda Forever" and "You People" are among her recent film credits.
Holofcener's features include "Walking and Talking" and "Friends with Money." She's helmed episodes of "Orange is the New Black" and "Parks and Recreation," among other series. She received an Oscar nom for co-writing the screenplay for 2018 Melissa McCarthy-starrer "Can You Ever Forgive Me?"
"You Hurt My Feelings" made its world premiere at Sundance in January and hits theaters May 26.